List of the 10 best movies starring Ralph Fiennes, order based on the average from the IMDB, TMDB and Rotten Tomatoes ratings
Role in movie: Charles Van Doren
Q
uiz Show is a 1994 American historical drama film which tells the true story of the Twenty One quiz show scandal of the 1950s.
View page
Trailer
Watch online
Role in movie: Victor Quartermaine
C
heese-loving eccentric Wallace and his cunning canine pal, Gromit, investigate a mystery in Nick Park's animated adventure, in which the lovable inventor and his intrepid pup run a business ridding the town of garden pests. Using only humane methods that turn their home into a halfway house for evicted vermin, the pair stumble upon a mystery involving a voracious vegetarian monster that threatens to ruin the annual veggie-growing contest.
View page
Trailer
Watch online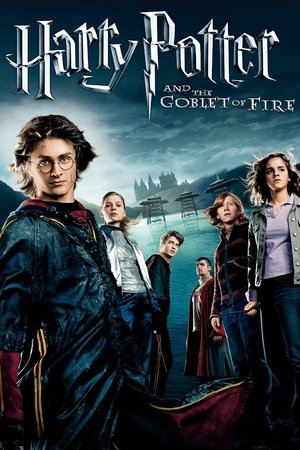 Role in movie: Lord Voldemort
Y
oung wizard Harry Potter starts his fourth year at Hogwarts, competes in the treacherous Tri-Wizard Tournament and faces the evil Lord Voldemort. Friends Ron and Hermione help Harry manage the pressure … but Voldemort lurks, awaiting his chance to destroy Harry and all that he stands for.
View page
Trailer
Watch online
R
ay and Ken, two hit men, are in Bruges, Belgium, waiting for their next mission. While they are there they have time to think and discuss their previous assignment. When the mission is revealed to Ken, it is not what he expected.
View page
Trailer
Watch online
Role in movie: Mercenary Team Leader
F
unny, passionate, exciting, and smart: 'Muse Of Fire' will change the way you feel about Shakespeare forever. This unique feature documentary follows two actors, Giles Terera and Dan Poole, as they travel the world to find out everything they can about tackling the greatest writer of them all. Together they have directed and produced an inspiring film that aims to demystify and illuminate Shakespeare's work for everyone: from actors, directors and students of all disciplines, right through to the? man on the street? Denmark with Jude Law, Baz Luhrmann in Hollywood, Prison in Berlin, and on the street with Mark Rylance. Think Shakespeare is boring? Think again!
View page
Watch online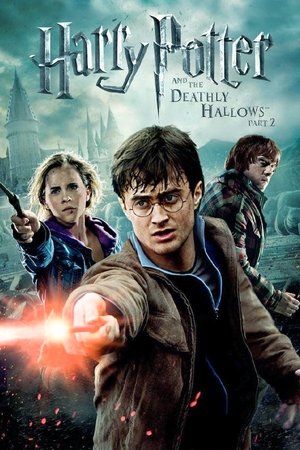 Role in movie: Lord Voldemort
I
n the second installment of the two-part conclusion, Harry and his best friends, Ron and Hermione, continue their quest to vanquish the evil Voldemort once and for all. Just as things begin to look hopeless for the young wizards, Harry discovers a trio of magical objects that endow him with powers to rival Voldemort's formidable skills.
View page
Trailer
Watch online
Role in movie: Gareth Mallory / M
W
hen Bond's latest assignment goes gravely wrong and agents around the world are exposed, MI6 is attacked forcing M to relocate the agency. These events cause her authority and position to be challenged by Gareth Mallory (Ralph Fiennes), the new Chairman of the Intelligence and Security Committee. With MI6 now compromised from both inside and out, M is left with one ally she can trust: Bond. 007 takes to the shadows - aided only by field agent, Eve (Naomie Harris) - following a trail to the mysterious Silva (Javier Bardem), whose lethal and hidden motives have yet to reveal themselves.
View page
Trailer
Watch online
Role in movie: M. Gustave
T
he Grand Budapest Hotel tells of a legendary concierge at a famous European hotel between the wars and his friendship with a young employee who becomes his trusted protégé. The story involves the theft and recovery of a priceless Renaissance painting, the battle for an enormous family fortune and the slow and then sudden upheavals that transformed Europe during the first half of the 20th century.
View page
Trailer
Watch online
Role in movie: Amon Goeth
T
old from the perspective of businessman Oskar Schindler who saved over a thousand Jewish lives from the Nazis while they worked as slaves in his factory. Schindler's List is based on a true story, illustrated in black and white and controversially filmed in many original locations.
View page
Trailer
Ralph Nathaniel Twisleton-Wykeham-Fiennes, known simply as Ralph Fiennes is an English actor. He has appeared in films such as Schindler's List, The Constant Gardener and the Harry Potter films as Lord Voldemort. Fiennes has won a Tony Award and has been nominated twice for Academy Awards. Fiennes was born in Ipswich, Suffolk, England, into an English aristocratic family, the son of Mark Fiennes, a farmer and photographer. His surname is of Norman noble origin. Fiennes met English actress Alex Kingston while they were both students at the Royal Academy of Dramatic Art. After dating for ten years, they married in 1993. They divorced in 1997. In 1995, Fiennes began a relationship with Francesca Annis, an actress 18 years his senior, who played his mother Gertrude in the play Hamlet, where they met. After 11 years together, the couple separated in February 2006. Tabloid reports claimed Fiennes had had an affair with Romanian singer Cornelia Crisan.
View page with full filmography
Related articles