List of the 10 best movies starring Terence Stamp, order based on the average from the IMDB, TMDB and Rotten Tomatoes ratings
Role in movie: Sgt. Francis " Frank " Troy
B
athsheba Everdine, a willful, flirtatious, young woman, unexpectedly inherits a large farm and becomes romantically involved with three widely divergent men.
View page
Trailer
Watch online
Role in movie: Billy Budd
B
illy is an innocent, naive seaman in the British Navy in 1797. When the ship's sadistic master-at-arms is murdered, Billy is accused and tried.
View page
Trailer
Watch online
Role in movie: Willie Parker
E
x-gangster Willie Parker has betrayed his former "colleagues" and now lives in Spain where he thinks he can hide from their vengeance...
View page
Trailer
Watch online
Role in movie: Sir Larry Wildman
A
young and impatient stockbroker is willing to do anything to get to the top, including trading on illegal inside information taken through a ruthless and greedy corporate raider whom takes the youth under his wing.
View page
Trailer
Watch online
T
he Limey follows Wilson (Terence Stamp), a tough English ex-con who travels to Los Angeles to avenge his daughter's death. Upon arrival, Wilson goes to task battling Valentine (Peter Fonda) and an army of L.A.'s toughest criminals, hoping to find clues and piece together what happened. After surviving a near-death beating, getting thrown from a building and being chased down a dangerous mountain road, the Englishman decides to dole out some bodily harm of his own.
View page
Trailer
Watch online
Role in movie: Freddie Clegg
F
reddie is an inept bank clerk with no future. His only hobby is collecting butterflies, which gives him a feeling of power and control that is otherwise totally missing from his life. He comes into a large sum of money, and buys himself a country house. Still unable to make himself at ease socially, he starts to plan on acquiring a girl friend - in the same manner as he collects butterflies. He prepares the cellar of the house to be a collecting jar, and stalks his victim over several days.
View page
Trailer
Watch online
Role in movie: Prince Lubovedsky
T
he story of G.I. Gurdjieff an Asian mystic who after a lifetimes study developed a form of meditation incorporating modern dance.
View page
Watch online
Role in movie: Ralph/Bernadette Bassenger
T
wo drag-queens and a transsexual contract to perform a drag show at a resort in Alice Springs, a resort town in the remote Australian desert. They head west from Sydney aboard their lavender bus, Priscilla. En route, it is discovered that the woman they've contracted with is the wife of one of the drag queens. Their bus breaks down, and is repaired by Bob, who travels on with them.
View page
Watch online
Role in movie: General Zod
U
nable to convince the ruling council of Krypton that their world will destroy itself soon, scientist Jor-El takes drastic measures to preserve the Kryptonian race: He sends his infant son Kal-El to Earth. There, gaining great powers under Earth's yellow sun, he will become a champion of truth and justice. Raised by the Kents, an elderly farm couple, Clark Kent learns that his abilities must be used for good. The adult Clark travels to Metropolis, where he becomes a mild-mannered reporter for the Daily Planet...and a caped wonder whose amazing feats stun the city: Superman! Meanwhile, Lex Luthor, the world's greatest criminal mind, is plotting the greatest real estate swindle of all time. Can't even the Man of Steel stop this nefarious scheme?
View page
Trailer
Watch online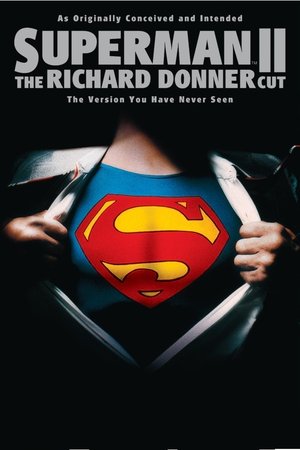 Role in movie: General Zod
T
hree escaped criminals from the planet Krypton test the Man of Steel's mettle. Led by Gen. Zod, the Kryptonians take control of the White House and partner with Lex Luthor to destroy Superman and rule the world. But Superman, who attempts to make himself human in order to get closer to Lois, realizes he has a responsibility to save the planet.
View page
Watch online
​From Wikipedia, the free encyclopedia.   Terence Henry Stamp (born 22 July 1938) is an award-winning English actor. Since starting his career in 1962 he has appeared in over 60 films. His title role as Billy Budd in his film debut earned Stamp an Academy Award nomination for Best Supporting Actor and a BAFTA nomination for Best Newcomer. His other major roles include butterfly collector Freddie Clegg in The Collector, arch-villain General Zod in Superman and Superman II, transwoman Bernadette in The Adventures of Priscilla, Queen of the Desert, tough guy Wilson in The Limey, the Supreme Chancellor Valorum in Star Wars Episode I: The Phantom Menace, ghost antagonist Ramsley in The Haunted Mansion, Elektra's master Stick in Elektra, Pekwarsky in Wanted, Maxwell Smart's arch-villain Siegfried in Get Smart, council of high help Terrence Bundley in Yes Man and the 20 July plot General Ludwig Beck in Valkyrie. Stamp has won a Golden Globe, a Cannes Film Festival Award, a Seattle International Film Festival Award, a Satellite Award and a Silver Bear. Description above from the Wikipedia article Terence Stamp, licensed under CC-BY-SA, full list of contributors on Wikipedia.
View page with full filmography
Related articles