List of the 10 best films tagged with world war ii, order based on the average from the IMDB, TMDB and Rotten Tomatoes ratings
L
earn the untold story about the most reviled man in history. Adolf Hitler, The Greatest Story Never Told is a 6-hour Documentary by TruthWillOut Films. This ground-breaking documentary chronicles the rise of Germany from defeat in World War I, to communist attempts to take over Germany; hyperinflation during the Weimar Republic, widespread unemployment and misery, and Adolf Hitler's rise to power. It also reveals a personal side of Adolf Hitler: who he was, his family background, his artwork and struggles in Vienna and what motivated him to come to power. There's so much hidden history to recount; FDR Pearl Harbor conspiracy, Soviet brutality, betrayal and treachery on all sides. Do we really know the true cost of war? Do we really possess all the facts? Watch this series and uncover the real root causes of World War II. Do your own research and decide what you choose to believe. Think differently.
View page
Trailer
Watch online
T
he invasion of a village in Byelorussia by German forces sends young Florya (Alexei Kravchenko) into the forest to join the weary Resistance fighters, against his family's wishes. There he meets a girl, Glasha (Olga Mironova), who accompanies him back to his village. On returning home, Florya finds his family and fellow peasants massacred. His continued survival amidst the brutal debris of war becomes increasingly nightmarish, a battle between despair and hope.
View page
Trailer
T
he island of Iwo Jima stands between the American military force and the home islands of Japan. Therefore the Imperial Japanese Army is desperate to prevent it from falling into American hands and providing a launching point for an invasion of Japan. General Tadamichi Kuribayashi is given command of the forces on the island and sets out to prepare for the imminent attack. General Kuribayashi, however, does not favor the rigid traditional approach recommended by his subordinates, and resentment and resistance fester among his staff. In the lower echelons, a young soldier, Saigo, a poor baker in civilian life, strives with his friends to survive the harsh regime of the Japanese army itself, all the while knowing that a fierce battle looms. When the American invasion begins, both Kuribayashi and Saigo find strength, honor, courage, and horrors beyond imagination.
View page
Trailer
Watch online
T
he Pianist is a film adapted from the biography of Wladyslaw Szpilman. A Jewish-Polish pianist who during the second world war lived and hid miraculously in Warsaw after having gone through a terrible tragedy. A film from Roman Polanski.
View page
K
aji, having lost his exemption from military service by protecting Chinese prisoners from unjust punishment, has now been conscripted into the Japanese Kwantung Army. Despite his anti-militarism, Kaji excels in his training and tries to implement his ideals in his dealings with other soldiers in the face of the prevailing brutality. The film ends with the Soviet army's victorious onslaught.
View page
Watch online
T
he Japanese forces having been shattered, Kaji and some comrades embark on an epic journey on foot southward to where Kaji hopes to rejoin Michiko. After surviving many perils he is captured by the Red Army and subjected to treatment that echoes that meted out to the Chinese.
View page
Watch online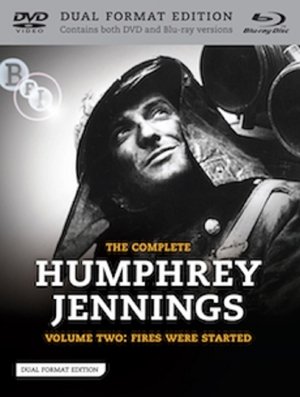 P
FC Molnár decides his WWII services are over, and with serious money hidden in his hand grenades, he heads to an abandoned mansion where he encounters not only the sour butler but a bunch of others who also try to wimp out of their duties.
View page
Watch online
C
urt Jurgens stars as a courageous Luftwaffe officer. Jurgens loves the service, even though he barely tolerates the Hitler regime. Sickened by wartime Nazi atrocities, Jurgens renounces his government, and is imprisoned and tortured as a result. Once released, the general takes pity on a downtrodden Jewish family. This isolated act of kindness is a point in his favor when Jurgens stands before Satan himself for his final judgment. The Devil's General was based on an immensely successful postwar play by German author Carl Zuckmeyer.
View page
Watch online
Related articles