List of the 10 best movies starring Tara Strong, order based on the average from the IMDB, TMDB and Rotten Tomatoes ratings
Role in movie: Young Vera (voice)
T
he Man of Steel finds himself outshone by a new team of ruthless superheroes who hold his idealism in contempt.
View page
Trailer
Watch online
Role in movie: Twilight Sparkle
M
usic rules and rainbows rock as Twilight Sparkle and pals compete for the top spot in the Canterlot High "Mane Event" talent show. The girls must rock their way to the top, and outshine rival Adagio Dazzle and her band The Dazzlings, to restore harmony back to Canterlot High.
View page
Trailer
Watch online
Role in movie: Twilight Sparkle
V
ia a magic mirror, Twilight Sparkle travels into an alternate universe in order to recover a crown that was stolen from the Crystal Empire. Upon her arrival she is horrified to learn that she has turned into a human.
View page
Trailer
Watch online
Role in movie: Lena (voice) (as Tara Charendoff)
G
et ready for far-out fun in Scooby-Doo's brand-new, feature-length, animated movie. Scooby-Doo, Shaggy, Velma, Daphne, and Fred reunite to solve the most frightfully funny mystery of their careers. The scream team's headed to a haunted bayou island to investigate the ghost of Moonscar the pirate. But it turns out the swashbuckler's spirit isn't the only creepy character on the island. The sleuths also meet up with cat creatures and zombies... and it looks like for the first time in their lives, these ghouls might actually be real.Just as things start to get really spooky, Scooby and Shaggy save the day with a little help from a surprisingly spooky source. "Scooby-Doo on Zombie Island" is the most hilarious Scooby adventure of all time that dishes up equal portions of music, laughs, thrills and chills.
View page
Trailer
Watch online
Role in movie: Crew Woman
I
mmediately before the events of The Matrix Reloaded, the crew of the hovercraft Osiris discovers a quarter of a million sentinels drilling through the surface of the earth towards the last human city of Zion. But can the Osiris survive long enough to warn Zion?
View page
Watch online
O
n the mystical island of Themyscira, a proud and fierce warrior race of Amazons have raised a daughter of untold beauty, grace and strength: Princess Diana. When an Army fighter pilot, Steve Trevor, crash-lands on the island, the rebellious and headstrong Diana defies Amazonian law by accompanying Trevor back to civilization.
View page
Trailer
Watch online
C
elebrating Batman's 75th anniversary, DC Entertainment and Warner Bros. Animation have debuted this new animated short for the cultural icon.
View page
Watch online
Role in movie: Twilight Sparkle
C
anterlot High meets its rival school, Crystal Prep Academy, in a competition that's a long-standing tradition – The Friendship Games. Sunset Shimmer is tasked with keeping magic out of the games to avoid the appearance of impropriety while she and her friends compete against Crystal Prep's top students led by someone with an equal amount of interest in Equestrian magic – this world's TWILIGHT SPARKLE.
View page
Trailer
Watch online
Role in movie: Michelle / Young Bruce Wayne / Kevin Ridley / Anchor Trish / Additional Voices (voice)
B
atman has not been seen for ten years. A new breed of criminal ravages Gotham City, forcing 55-year-old Bruce Wayne back into the cape and cowl. But, does he still have what it takes to fight crime in a new era?
View page
Trailer
Watch online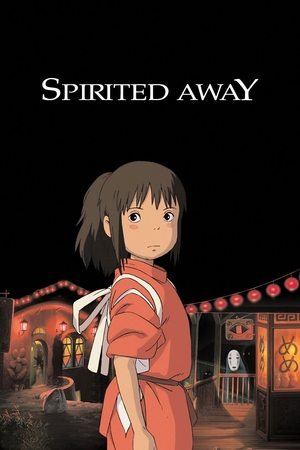 Role in movie: Boh (Baby) (voice: English Version)
S
pirited Away is an Oscar winning Japanese animated film about a ten year old girl who wanders away from her parents along a path that leads to a world ruled by strange and unusual monster-like animals. Her parents have been changed into pigs along with others inside a bathhouse full of these creatures. Will she ever see the world how it once was?
View page
Trailer
Watch online
From Wikipedia, the free encyclopedia Tara Lyn Charendoff-Strong (born February 12, 1973) is a Canadian-American actress, voice-over artist, comedian, musician, singer, and businesswoman, who is best known for her roles as Timmy Turner in the The Fairly OddParents, Bubbles in The Powerpuff Girls, Ben Tennyson in Ben 10 and Ben 10: Ultimate Alien, Dil Pickles in Rugrats and All Grown Up, and her recurring role as Miss Collins in Big Time Rush . Description above from the Wikipedia article Tara Strong, licensed under CC-BY-SA, full list of contributors on Wikipedia. ​
View page with full filmography
Related articles