List of the 10 best movies starring Jean-Pierre Cassel, order based on the average from the IMDB, TMDB and Rotten Tomatoes ratings
Role in movie: Docteur Delmas
A
cop investigates whether the man convicted of murdering his daughter is really guilty.
View page
Watch online
Role in movie: Louis XIII
T
he young D'Artagnan arrives in Paris with dreams of becoming a king's musketeer. He meets and quarrels with three men, Athos, Porthos, and Aramis, each of whom challenges him to a duel. D'Artagnan finds out they are musketeers and is invited to join them in their efforts to oppose Cardinal Richelieu, who wishes to increase his already considerable power over the king. D'Artagnan must also juggle affairs with the charming Constance Bonancieux and the passionate Lady De Winter, a secret agent for the cardinal.
View page
Trailer
Watch online
Role in movie: Pierre Paul Michel
I
n 1935, when his train is stopped by deep snow, detective Hercule Poirot is called on to solve a murder that occurred in his car the night before.
View page
Trailer
Watch online
Role in movie: Claude Fabre
A
cynical tragicomedy focusing on the different ways of love in the times of the sexual revolution. Nicholas Mallet, an inconspicuous and shy bank employee, one day successfully invites Marie-Paul, a young woman he hadn't known before, in the streets of Paris to a café and sleeps with her the next day. When he tells his surprised friend Claude about the incident, the disillusioned and handicapped writer develops a plan to control and manipulate Nicholas' life.
View page
Watch online
Role in movie: French Colonel
A
movie about the First World War based on a stage musical of the same name, portraying the "Game of War" and focusing mainly on the members of one family (last name Smith) who go off to war. Much of the action in the movie revolves around the words of the marching songs of the soldiers, and many scenes portray some of the more famous (and infamous) incidents of the war, including the assassination of Duke Ferdinand, the Christmas meeting between British and German soldiers in no-mans-land, and the wiping out by their own side of a force of Irish soldiers newly arrived at the front, after successfully capturing a ridge that had been contested for some time.
View page
Watch online
Role in movie: Georges Lelievre
S
ophie, a quiet and shy maid working for the upper-class family Lelievre, hides her illiteracy under the cloak of a perfect household and obedience. She finds a friend in the energetic and uncompromising postmaster Jeanne, who encourages her to stand up against her bourgeois employers. Things start to escalate as the Lelievres find out that Sophie can't read and has brought Jeanne into their house against their wish.
View page
Watch online
A
nna is a film director whose job takes her all over western Europe. In each place she either already has some intimate connection, or readily makes one. People seem drawn to her, but inevitably insist on sharing their inmost secrets and discontents with her, despite her obvious and profound lack of interest in these revelations. This does not deter Anna from continuing to meet people, and she genuinely connects with them occasionally, as when she sees her mother briefly in Brussels.
View page
Watch online
Role in movie: Father Lucien
E
lle France editor Jean-Dominique Bauby, who, in 1995 at the age of 43, suffered a stroke that paralyzed his entire body, except his left eye. Using that eye to blink out his memoir, Bauby eloquently described the aspects of his interior world, from the psychological torment of being trapped inside his body to his imagined stories from lands he'd only visited in his mind.
View page
Trailer
Watch online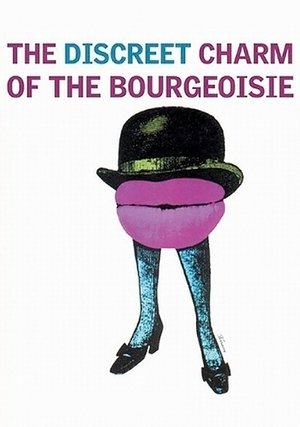 Role in movie: M. Sénéchal
A
surreal, virtually plotless series of dreams centered around six middle-class people and their consistently interrupted attempts to have a meal together.
View page
Trailer
Watch online
Role in movie: Jean François Jardie
B
etrayed by an informant, Philippe Gerbier (Lino Ventura) finds himself trapped in a torturous Nazi prison camp. Though Gerbier escapes to rejoin the Resistance in occupied Marseilles, France, and exacts his revenge on the informant, he must continue a quiet, seemingly endless battle against the Nazis in an atmosphere of tension, paranoia and distrust.
View page
From Wikipedia, the free encyclopedia. Jean-Pierre Cassel (October 27, 1932 – April 19, 2007) was a French actor. Description above from the Wikipedia article Jean-Pierre Cassel, licensed under CC-BY-SA, full list of contributors on Wikipedia.
View page with full filmography
Related articles