List of the 10 best movies in genre War, order based on the average from the IMDB, TMDB and Rotten Tomatoes ratings
D
uring World War I, commanding officer General Broulard (Adolphe Menjou) orders his subordinate, General Mireau (George Macready), to attack a German trench position, offering a promotion as an incentive. Though the mission is foolhardy to the point of suicide, Mireau commands his own subordinate, Colonel Dax (Kirk Douglas), to plan the attack. When it ends in disaster, General Mireau demands the court-martial of three random soldiers in order to save face.
View page
Trailer
V
irunga in the Democratic Republic of the Congo is Africa's oldest national park, a UNESCO world heritage site, and a contested ground among insurgencies seeking to topple the government that see untold profits in the land. Among this ongoing power struggle, Virunga also happens to be the last natural habitat for the critically endangered mountain gorilla. The only thing standing in the way of the forces closing in around the gorillas: a handful of passionate park rangers and journalists fighting to secure the park's borders and expose the corruption of its enemies. Filled with shocking footage, and anchored by the surprisingly deep and gentle characters of the gorillas themselves, Virunga is a galvanizing call to action around an ongoing political and environmental crisis in the Congo.
View page
Trailer
T
wo linen fabric dealers with their shops close to one another, battle against each other for more and more costumers. Umberto constantly loses clients because of the tough competition brought by Leone, who offers the best prices in the neighborhood. But they leave differences aside when the rise of Fascism places Anti-Semitic politics which rigidly control business like the one conducted by the Jewish Leone, and those new regulations are viewed by Umberto as completely unfair. The long rivalry soon becomes a great friendship.
View page
T
he friendship of two boys is tested to its limits as they battle for survival during the Kosovo war.
View page
P
olish Martin Gray (Michael York) recalls the Holocaust, New York prosperity, and losing his wife (Brigitte Fossey) and family.
View page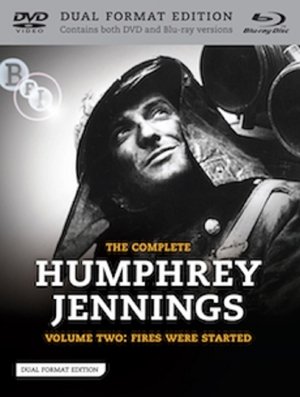 T
old from the perspective of businessman Oskar Schindler who saved over a thousand Jewish lives from the Nazis while they worked as slaves in his factory. Schindler's List is based on a true story, illustrated in black and white and controversially filmed in many original locations.
View page
Trailer
A
n epic fresco depicting the reign (1593-1601) of Mihai Pätrascu (better known as "Mihai Viteazul" / "Michael the Brave"), the famous prince who united the three provinces: Transalpine Vallachia, Transylvania and Moldavia, into the country of Romania, at the end of the 16th century (1599-1601) against the opposition of the Ottoman and Austrian Empires, this movie features large scale battle scenes mixed with political intrigues, murderous treachery, and family drama.
View page
Trailer
T
wo-part documentary on Japan at war, examining the Japanese treatment of Allied prisoners of war. Turning Against the West Using Japanese archive footage and interviews with both prisoners and their guards, this film investigates why, having treated their POW's comparatively well during World War I, their attitudes had altered so dramatically by World War II Death Before Surrender Conclusion of a two-part documentary on Japan at war, examining why, when the Second World War turned against Japan, so many Japanese soldiers chose death rather than surrender. Archive footage and interviews with veterans form a comprehensive portrait of a nation in crisis, revealing how Japan's inability to surrender would have terrible consequences for all the countries touched by the war in the East
View page
T
he story of a man (Andrey Sokolov) whose life was ruthlessly crippled by World War II. His wife and daughters were killed during the bombing of his village, he spent some time as a prisoner, and his only son was killed in action only a few days before the victory...
View page
Related articles