List of the 10 best rated episodes from the TV show Drop Dead Diva from the 78 listed on our webite. Order based on the average from the IMDB and TMDB ratings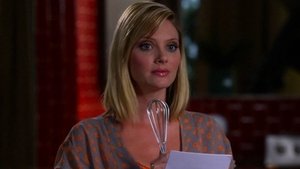 J
ane tries to process the news about Owen; Jane and Grayson head to Stanford Law School as guest lecturers for Jane's old teacher; Parker asks Kim to take a case the Gina has brought to the firm; Kim and Teri discover a secret about Gina.
View page
Watch online
J
ane creates an international crisis when she seeks asylum for a young Bhutanese woman who is being forced to marry a prince. Meanwhile, Parker and Kim defend a teacher who is accused of making illicit online videos with his wife.
View page
Watch online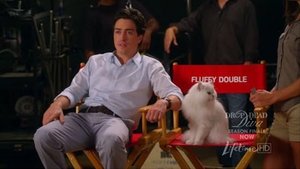 K
im works on a case with Claire, who is determined to win at all costs; Stacy lands a commercial, but Fred grows jealous of the man playing her husband; and a case involving cryogenics has Jane and Grayson thinking about Deb.
View page
Watch online
J
ane & Grayson defend a member of a famous pop duo. Jane & Grayson think it would be a good idea to join forces with the lawyer defending Vanessa (who is the other half of the duo) soon after Grayson and Vanessa to have an affair both inside and outside the courtroom. This causes Jane to become distracted and have difficulty keeping her mind on the trial.
Kim and Parker agree to help a bed and breakfast owner deal with a very discouraging review for the inn.
View page
Watch online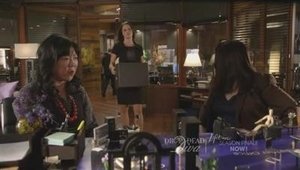 E
veryone at the firm is up in arms when they anticipate Parker is going to make an announcement of the newest partner. Jane finally makes the decision to move on with her life and forget about Grayson when she learns he has been dreaming about her. Jane also gets an unexpected visit from a man from her past whose sudden appearance throws her for a loop.
View page
Watch online
J
ane finds herself working side-by-side with "Old Jane", who's now in the body of a hot model named Brittney. Together they race the clock to defend a former client of "Old Jane's" who's on death row for killing a former classmate. Grayson and Kim take on the case of mild mannered father and mattress salesman, Cyd Pinar, who believes he is wrongfully terminated for dressing like a drag queen. Kim struggles with Parker's absence.
View page
Watch online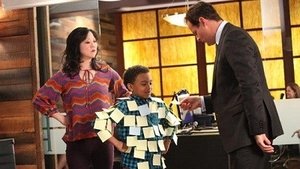 J
ane and Kim take on a case suing the producer of a reality show; Parker's son shows up at the firm; Teri agrees to help Stacy; Grayson and Owen compete.
View page
Watch online
J
ane offers to represent an Amish farmer in a life or death legal case against a big oil company. Grayson helps a dominatrix try to collect a debt from one of her clients. When Grayson and Jane finally reveal their feelings for each other, they're interrupted by a visitor who threatens to reveal everything.
View page
Watch online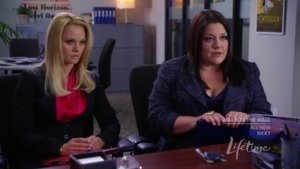 A
respected judge requests Jane's help on the case of a man in death row who wants to donate his heart to his ill sister.
View page
Watch online
J
ane frantically searches for Owen, who went missing after seeing her kiss Grayson just before their wedding. Luke tells Jane that "Old Jane" is back on earth and could be in anyone's body, even Owen's. Jane represents a desperate father trying to save his eight-year-old son who's fighting T-cell Lymphoma when his drug treatment is abruptly terminated by a pharmaceutical company. Meanwhile, Kim takes on the case of a woman whose ex-boyfriend posted nude photos of her on website devoted to ex-girlfriend revenge. Luke is reprimanded for mishandling Jane and gets replaced. Finally, Jane gets an unexpected visitor.
View page
Watch online
Drop Dead Diva is an American legal comedy-drama/fantasy television series that debuted on Lifetime on July 12, 2009. The series was created by Josh Berman and produced by Sony Pictures Television. It stars Brooke Elliott as Jane, a plus size lawyer whose body is inhabited by the soul of a fashion model. On March 1, 2013, Lifetime and Sony Pictures TV renewed the series for a fifth season, which premiered on June 23, 2013.
Related articles