List of the 10 best movies of the year 1982, order based on the average from the IMDB, TMDB and Rotten Tomatoes ratings
I
nfluenced by Bresson and Mizoguchi, Farewell takes a detached view of its protagonist Yukio (Jinpachi Nezu), an ex-farmer working as a dump-truck driver in Kashima. Haunted by the drowning of his two young sons, whose names he has had tattooed on his back in penance, and locked in a sibling rivalry with his traditional but urbane younger brother who lives in Tokyo, Yukio has become an amphetamine-addicted loner at odds with his family, friends and colleagues — an alienation that, as the film's title suggests, seems to derive from the industrialization of his farming community.
View page
Watch online
Y
oung Vincent Malloy dreams of being just like Vincent Price and loses himself in macabre daydreams which annoys his mother.
View page
Trailer
Watch online
A
father and his son, a son and his father. Horikawa is a widower, a teacher, and a good father to Ryohei, who's about 10. After a tragedy, Horikawa resigns from teaching and takes Ryohei from Tokyo to the town of Ueno, enrolling him in junior high; to the lad's sorrow, he will be a boarder. Horikawa returns to work in Tokyo, their separation is complete. Jump ahead more than ten years: with dad's help, Ryohei has finished college and has a teaching job in Akita. Horikawa considers living with his son, which Ryohei wants, but the elder's notions of duty and hard work preclude it. Ryohei arranges a ten-day vacation with his father. Heartbreak comes quietly, nearly hidden by dignity.
View page
Watch online
O
ne pilgrim, infected with an unknown illness, enter the country. Relocated from place to place is dying, and disease spreads. The moment they realize that they are responsible for the disease was considered eradicated, but it is too late. An outbreak of smallpox begins to revive, leading to lure individuals and society. The infected are isolated and left to the logic of the terrible diseases which all but forgotten, considering the distant past…
View page
Watch online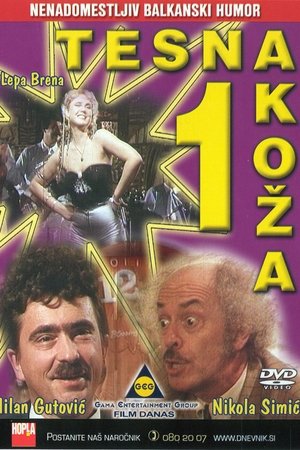 A
t 56 years of age Mita Pantić (Nikola Simić) is still only a junior clerk in his company. Another typical workday for him is starting at 6 a.m. as frustration awaits at every turn from the moment he gets up. Trying to get ready to go to work, he can barely get a turn to use the bathroom in the crowded apartment. Other members of the household are not without their frustrations either, meaning that nagging and shouting are a staple of their home life at any time of day.
View page
Watch online
J
ohan van der Keuken's film was made to celebrate the 10th anniversary of the Milky Way (Melweg). The Milky Way is a multimedia venue in Amsterdam, which was established in the spirit of the '60s, and became an international centre of counter-culture.
View page
Watch online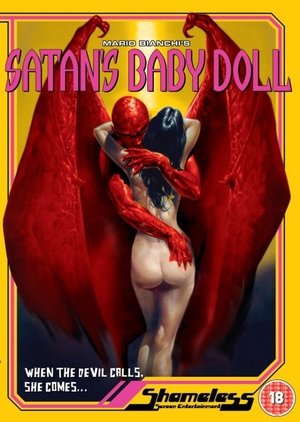 I
n the crypt of the remote castle of the Aguilars lies the recently-deceased body of Maria. Her husband Antonio is a jealous bully, his mute brother Ignazio is in a wheelchair peeping on his caretaker Sol, a novice. Also present are Miria, the couple's virginal daughter, and Isidro, a factotum who fears Satan's power. A frequent visitor is Juan Suarez, a doctor who wants Miria in a sanatorium for a month. She doesn't want to go. Isidro tries to exorcize the castle's evil spirits. Bodies pile up. Is Miria's mother truly dead, and who is Satan's tool?
View page
Watch online
F
ilm of Queen's live concert in Montreal, Canada 1981. Featuring Freddie Mercury, Brian May, John Deacon, and Roger Taylor.
View page
Watch online
T
he semi-autobiographical film was written by Mahesh Bhatt about his extramarital relationship with actress Parveen Babi.
View page
Watch online
Related articles