List of the 10 best rated episodes from the TV show Beauty and the Beast from the 58 listed on our webite. Order based on the average from the IMDB and TMDB ratings
N
ew Assistant District Attorney Gabe Lowan arrives at the precinct, suspicious that cases involving the vigilante are being mishandled, and wanting answers. Cat is determined to protect Vincent at any cost, which includes tracking down a witness and threatening him at a gala masquerade ball. Meanwhile, Vincent worries he may lose control if he gets romantically involved with Cat.
View page
Watch online
V
incent kidnaps Cat as she tries to learn more about his mission; J.T., Tess and Gabe work together to help Cat.
View page
Watch online
C
at is excited to finally walk down the aisle with Vincent, but can't help worry that the rash of superhuman experiments will ruin her destined moment. Vincent, JT and Tess are determined to do anything they can to keep Cat focused on her big day before all hell breaks loose.
View page
Watch online
C
at receives a new partner assignment, causing her to think that Carol and Bob have returned; J.T.'s healing ability comes at a terrible cost.
View page
Watch online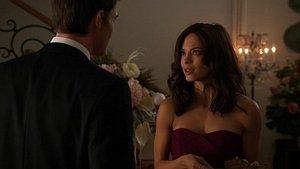 W
hen Catherine's dad gets remarried, the bride-to-be and her bridesmaids try to find the daughter-of-the-groom a date for the wedding. Uncomfortable with being set up, Cat reluctantly admits that she's seeing somebody and confides to Vincent that she wishes he could be her date. At the wedding reception, Cat learns about a research grant that Evan received to study the mutant DNA cells found at local crime scenes. When she tells Vincent about Evan's theory of how the cells are changing to become more animal-like and less human, she encounters an unexpected detour that could change the course of their relationship. Meanwhile, Tess and Joe cross the line romantically despite the fact that Joe is a married man.
View page
Watch online
C
atherine and Vincent track a mysterious beast while keeping their individual agendas from one another in a clever game of cat-and-mouse. Meanwhile, Heather has a bombshell revelation for Cat, and Tess confronts Gabe about his real motives for helping Cat.
View page
Watch online
E
van confesses his love to Cat and admits that he tipped off Muirfield to Vincent's whereabouts. Meanwhile, Gabe finds evidence that someone in the department is a mole who was working with the vigilante.
View page
Watch online
A
group of criminals looking to steal a rare necklace in Tori's possession takes Cat, Tori and Tess hostage at the precinct, leaving Vincent as their only hope for help. Vincent is forced to make a decision since helping could reveal his true identity to the entire force.
View page
Watch online
T
hree months after Vincent Keller was abducted by Muirfield, Detective Catherine Chandler, is reunited with him - but not in the way she planned. He's changed: his scar has disappeared, his memory has been wiped clean and he returns as a supercharged beast on a mysterious mission. Catherine needs to unravel the reasons behind Vincent's change if she has any hopes of recovering their epic love, while also trying to solve the secrets that swirl around her own life.
View page
Watch online
L
iam's shocking history makes Cat delve deeper into the Ellingsworth family, where she learns of their tragic past. Vincent and Cat realize that they will need to use their secret weapon if they want to take Liam down. Meanwhile, JT has a theory about how to save himself but it involves none other than Liam.
View page
Watch online
Detective Catherine Chandler is a smart, no-nonsense homicide detective. When she was a teenager, she witnessed the murder of her mother at the hands of two gunmen and herself was saved by someone – or something. Years have passed and while investigating a murder, Catherine discovers a clue that leads her to Vincent Keller, who was reportedly killed in 2002. Catherine learns that Vincent is actually still alive and that it was he who saved her many years before. For mysterious reasons that have forced him to live outside of traditional society, Vincent has been in hiding for the past 10 years to guard his secret – when he is enraged, he becomes a terrifying beast, unable to control his super-strength and heightened senses.
Related articles