List of the 10 best movies of the year 1952, order based on the average from the IMDB, TMDB and Rotten Tomatoes ratings
B
ellissima is a satire of the film industry, and centers around a mother and daughter after the latter attends an audition.
View page
Trailer
Watch online
C
haplin's final American film tells the story of a fading music hall comedian's effort to help a despondent ballet dancer learn both to walk and feel confident about life again. The highlight of the film is the classic duet with Chaplin's only real artistic film comedy rival, Buster Keaton.
View page
Trailer
Watch online
T
he Pickwick Club sends Mr. Pickwick and a group of friends to travel across England and to report back on the interesting things they find...
View page
Watch online
I
n New York's 1880's newspaper district a dedicated journalist manages to set up his own paper. It is an immediate success but attracts increasing opposition from one of the bigger papers and its newspaper heiress owner.
View page
Trailer
Watch online
A
t the start of the first World War, in the middle of Africa's nowhere, a gin soaked riverboat captain is persuaded by a strong-willed missionary to go down river and face-off a German warship.
View page
Trailer
Watch online
F
ormer rodeo star Jeff McCloud (Mitchum), disabled by a series of accidents, hobbles back to his Oklahoma hometown in hopes of replenishing his bank account. Aspiring bronco-buster Wes Merritt (Kennedy) hires Jeff to train him for an upcoming rodeo, promising that they'll split the winnings. Jeff soon falls hard for Wes' wife, Louise (Susan Hayward). After a falling out, he quits his job and enters the rodeo himself, hoping to win the prize from the arrogant Merritt. He proves he still has what it takes, but does so at low price.
View page
Trailer
Watch online
H
igh Noon is about a recently freed leader of a gang of bandits in the desert who is looking to get revenge on the Sheriff who put him in jail. A legendary western film from the Austrian director Fred Zinnemann.
View page
Trailer
Watch online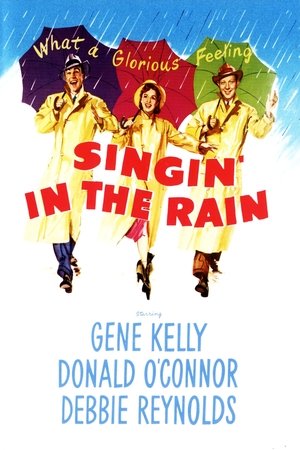 I
n 1927, Don Lockwood and Lina Lamont are a famous on-screen romantic pair. Lina, however, mistakes the on-screen romance for real love. Don has worked hard to get where he is today, with his former partner Cosmo. When Don and Lina's latest film is transformed into a musical, Don has the perfect voice for the songs. But Lina - well, even with the best efforts of a diction coach, they still decide to dub over her voice. Kathy Selden is brought in, an aspiring actress, and while she is working on the movie, Don falls in love with her. Will Kathy continue to "aspire", or will she get the break she deserves?
View page
Watch online
Related articles