List of the 10 best rated episodes from the TV show Spiral from the 49 listed on our webite. Order based on the average from the IMDB and TMDB ratings
T
he operation to capture Zacharie Gabbai has failed and he is now on the run. Carole Mendy requests Roban's help in a case of violent abuse.
View page
Watch online
P
olice captain Laure Berthaud seizes the opportunity to redeem her tarnished reputation when the mutilated body of a young woman is discovered, and immediately launches a search with her squad for the sadistic killer. Meanwhile, Judge Roban's investigation into the case of a child bitten by a dog turns out to have broader implications. French detective drama, starring Caroline Proust.
View page
Watch online
S
amy tries to allay the suspicions of the Larbi brothers as the operation reaches its conclusion while Karlsson continues to walk a fine line. Last in the series.
View page
Watch online
T
he police finally close in on Niko's prostitution ring, but the killer evades custody leaving Laure in a race to get to him first. Judge Roban discovers that the moral high ground comes at a price, while Pierre finds Josephine has made a deal with Szabo to save him.
View page
Watch online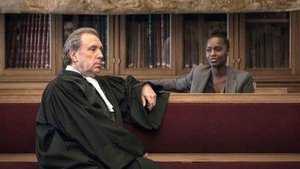 T
he police investigation into the double murder has uncovered a link between Sandrine Jaulin and Zacharie Gabbai's criminal gang.
View page
Watch online
A
s Samy's undercover operation nears its conclusion, the team prepares to arrest the Larbi brothers - but an unforeseen complication occurs and the detective's identity is called into question.
View page
Watch online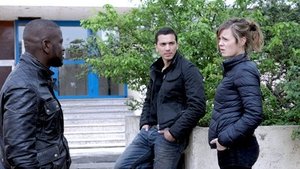 K
olabi is taken into custody, Karlsson attends court to defend victimised illegal immigrants and Roban attends a meeting with Prosecutor Machard.
View page
Watch online
H
erville strives to endear himself to the police commissioner. Laure's team hires an informant who was already on the payroll of Bremont's Crime Unit.
View page
Watch online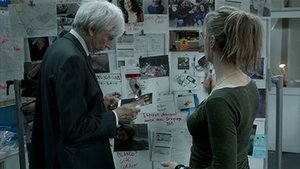 T
he double murder investigation steers Laure's team towards a group of bank raiders.
View page
Watch online
T
he net draws in around Riffaut and his gang, but in-fighting within the police means that very dangerous loose ends remain on the streets of Paris.
View page
Watch online
Spiral is a French television police drama series created by the TV production company Son et Lumière. The first eight episodes series started on Canal+ in France on 13 December 2005. It returned for a second series, partly funded by the BBC, of eight episodes on 12 May 2008, a third series of twelve episodes on 3 May 2010 and a fourth series of twelve episodes on 3 September 2012. A fifth and sixth series have been ordered. Spiral has been a great export success, with sales to broadcasters in some 70 countries, among them Australia, Denmark, Finland, Italy, Japan, Mexico, Switzerland, and the United Kingdom. The series was first shown in the UK on BBC Four during the summer of 2006. It was the channel's first French-language drama series, attracting a modest but loyal audience and firm critical approval. On 13 September 2009, BBC Four started showing the second series, on 2 April 2011 the third series and on 9 February 2013 the fourth series. In Australia, the first series was broadcast in 2008 on SBS One, the second series on SBS Two from September 2009 and the third series on SBS Two from mid-2012. Spiral debuted in North America via Netflix in September 2012; in November 2012, the small public-broadcasting network MHz Worldview began transmitting the series in the US.
Related articles