List of the 10 best movies starring George Clooney, order based on the average from the IMDB, TMDB and Rotten Tomatoes ratings
Role in movie: Jack Foley
M
eet Jack Foley, a smooth criminal who bends the law and is determined to make one last heist. Karen Sisco is a federal marshal who chooses all the right moves … and all the wrong guys. Now they're willing to risk it all to find out if there's more between them than just the law. Variety hails Out of Sight as "a sly, sexy, vastly entertaining film."
View page
Trailer
Watch online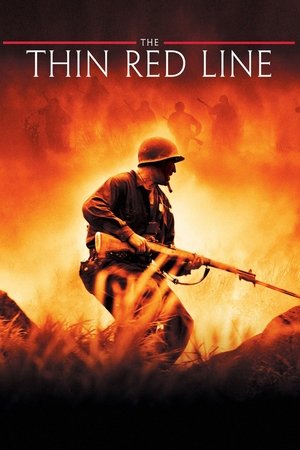 Role in movie: Capt. Bosche
B
ased on the graphic novel by James Jones, The Thin Red Line tells the story of a group of men, an Army Rifle company called C-for-Charlie, who change, suffer, and ultimately make essential discoveries about themselves during the fierce World War II battle of Guadalcanal. It follows their journey, from the surprise of an unopposed landing, through the bloody and exhausting battles that follow, to the ultimate departure of those who survived. A powerful frontline cast - including Sean Penn, Nick Nolte, Woody Harrelson and George Clooney - explodes into action in this hauntingly realistic view of military and moral chaos in the Pacific during World War II.
View page
Trailer
Role in movie: Dr. Gouache
W
hen the four boys see an R-rated movie featuring Canadians Terrance and Philip, they are pronounced "corrupted", and their parents pressure the United States to wage war against Canada.
View page
Trailer
Watch online
Role in movie: Danny Ocean
L
ess than 24 hours into his parole, charismatic thief Danny Ocean is already rolling out his next plan: In one night, Danny's hand-picked crew of specialists will attempt to steal more than $150 million from three Las Vegas casinos. But to score the cash, Danny risks his chances of reconciling with ex-wife, Tess.
View page
Trailer
Watch online
Role in movie: Fred Friendly
G
eorge Clooney's fact-based drama about the famous radio journalist Edward R Murrow's stand against Senator McCarthy's anti-communist witch-hunts in the early 1950s.
View page
Trailer
Watch online
Role in movie: Everett Ulysses McGill
I
n the deep south during the 1930s, three escaped convicts search for hidden treasure while a relentless lawman pursues them. On their journey they come across many comical characters and incredible situations. Based upon Homer's 'Odyssey'.
View page
Trailer
Watch online
W
ith his wife Elizabeth on life support after a boating accident, Hawaiian land baron Matt King takes his daughters on a trip from Oahu to Kauai to confront the young real estate broker, who was having an affair with Elizabeth before her misfortune.
View page
Trailer
Watch online
Role in movie: Ryan Bingham
G
eorge Clooney plays the dry cynical character of Ryan Bingham, an executive who specializes in "downsizing". Ryan lives out of his suitcase, traveling the country for the sole purpose terminating unwanted employees day after day. Just as Ryan is about to reach his life-long goal of the ten million mile frequent flyer mark some major changes come his way. Changes that threaten to crack the cold heartless exterior that is Ryan Bingham.
View page
Trailer
Watch online
Role in movie: Mr. Fox (voice)
T
he Fantastic Mr. Fox bored with his current life, plans a heist against the three local farmers. The farmers, tired of sharing their chickens with the sly fox, seek revenge against him and his family.
View page
Trailer
Watch online
Role in movie: Matt Kowalski
D
r. Ryan Stone (Sandra Bullock), a brilliant medical engineer on her first Shuttle mission, with veteran astronaut Matt Kowalsky (George Clooney) in command of his last flight before retiring. But on a seemingly routine spacewalk, disaster strikes. The Shuttle is destroyed, leaving Stone and Kowalsky completely alone-tethered to nothing but each other and spiraling out into the blackness of space. The deafening silence tells them they have lost any link to Earth and any chance for rescue. As fear turns to panic, every gulp of air eats away at what little oxygen is left. But the only way home may be to go further out into the terrifying expance of space…
View page
Trailer
Watch online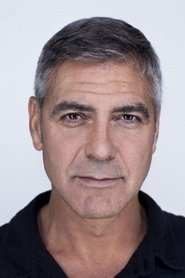 Timothy Clooney (born May 6, 1961) is an American actor, film director, producer, and screenwriter. He has received three Golden Globe Awards for his work as an actor and two Academy Awards—one for acting and the other for producing. Clooney is also noted for his political activism and has served as one of the United Nations Messengers of Peace since January 31, 2008. Born in Lexington, Kentucky, as son of Nick Clooney, a TV newscaster of many years, who hosted a talk show at Cincinnati and often invited George into the studios already at the age of 5. Avoiding competition with his father, he quit his job as broadcast journalist after a short time. Studied a few years at Northern Kentucky University. Failed to join the Cincinnati Reds baseball team. He came to acting when his cousin, Miguel Ferrer, got him a small part in a feature film. After that, he moved to L.A. in 1982 and tried a whole year to get a role while he slept in a friend's closet. His first movie, together with Charlie Sheen, stayed unreleased but got him the producers' attention for later contracts.
View page with full filmography
Related articles