List of the 10 best rated episodes from the TV show Nikita from the 73 listed on our webite. Order based on the average from the IMDB and TMDB ratings
J
ones benches Amanda and takes back the reigns of the operation. He calls Nikita and offers her and the entire team complete freedom by wiping away their identities and faking their deaths if they walk away from their mission. The team lands the plane on a secluded Pakistan air strip, but when the local drug czar and his men storm the plane and demand ten million dollars, so Nikita calls Alex for the money. After Alex pulls diamonds out of a safe deposit box to pay the insurgents, Sam sees an opportunity to recoup his losses and contemplates stealing the diamonds. Meanwhile, Michael comes face-to-face with an old adversary, Ramon, who hits Michael with some hard truths.
View page
Watch online
A
manda forces Nikita into a life-threatening situation where she has to choose between saving Michael or saving herself. The team races to find a way to stop Amanda, but with a diminished Division, they might finally be out-gunned.
View page
Watch online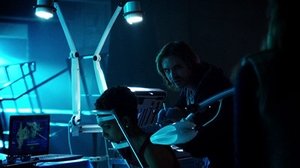 B
irkhoff tells Nikita that Sonya is Amanda's mole and not only has Amanda reactivated Sonya's kill chip but she also placed a second mole in Division to keep an eye on her. Nikita, Michael and Ryan devise a plan to use Sonya to ferret out Amanda's hiding place and Birkhoff sets a trap for the second mole. Meanwhile, Michael confronts Alex about her drug use and she begs him not to tell Nikita.
View page
Watch online
W
hile in prison, Ryan discovers patterns that reveal how Oversight gets its funding. Ryan arranges a meeting with Nikita to fill her in, but Amanda intercepts their coded messages to each other and alerts Oversight, who sends in one of their own to interrogate Ryan. Nikita and Michael scramble to break Noah out of prison before Oversight gets to him. Meanwhile, Alex is being tailed by Gogol, and comes face to face with someone from her past.
View page
Watch online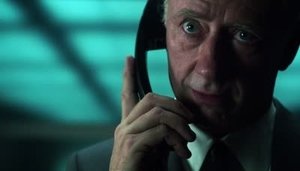 N
ikita and Michael invade Division in an attempt to capture Percy. Alex and Sean get caught in a deadly gunfire battle with the U.S. Marines and Ryan must convince the President of the United States not to destroy Division until he is sure Nikita and Michael are safely out of the building, but the President is eager to end Percy's reign. Meanwhile, Birkhoff asks Sonya for help, and Nikita corners Percy in his office, but he pulls out one final trick that may cost her the battle.
View page
Watch online
F
rustrated that MDK is still active, Nikita decides to end it her way. Leaving Michael and the team behind, Nikita takes Alex on the road to exact revenge. Nikita and Alex capture Mr. Jones and force him to reveal the names of the rest of the members of MDK. Armed with the information, Nikita goes down a dark path that may ultimately cost her her soul. Michael tracks her down and must get her to surrender before the military opens fire and kills her. However, Nikita isn't one to give up on a fight, leading her to make a shocking decision.
View page
Watch online
S
trapped down and drugged, Nikita is subjected to Amanda's horrific mental conditioning process, sending her down a terrible trip through memory lane. In the process, Nikita discovers Amanda's deepest, most guarded secret ever. Now revealed as leader of the uprising, Alex struggles to save everyone as events violently escalate. With Michael locked away by Division conspirators, Birkhoff and Sean must step up to save the women they love. Meanwhile, Owen's newfound memories drive him to disturbing actions during Division's lockdown.
View page
Watch online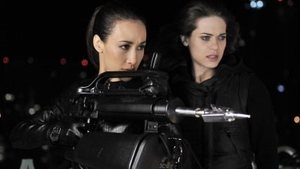 P
ercy makes a move to take over the CIA, Alex goes rogue, and Michael gets trapped inside Division making him unable to help Nikita, who may have to pay with her life for helping Alex.
View page
Watch online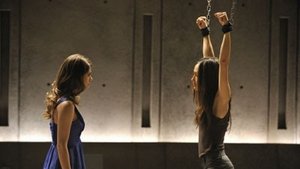 A
lex informs Nikita that Division is sending her on her first mission to kill the leader of a crime syndicate. Alex is uneasy about taking someone's life but is reassured by Nikita who insists on helping her with the kill order. Birkhoff informs Percy and Michael when he discovers the shell program that a Division mole has been using to connect to Nikita in the outside world. When the mission doesn't go as planned, Nikita makes a quick decision in an effort to clear Alex's name. Inside Division, Jayden attempts to reveal Alex as the mole but Thom steps in and a shocking accident clears her name.
View page
Watch online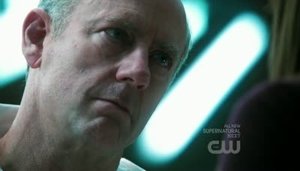 S
ean attacks Nikita and Michael in an effort to protect his mother. Meanwhile, Percy gets the upper hand on Amanda and threatens to level Division unless she releases him.
View page
Watch online
Nikita is an American television series that has aired on The CW since September 9, 2010 in the United States. Based on the French film Nikita, the remake Point of No Return, and a previous series La Femme Nikita, the series focuses on Nikita, a woman who escaped from a secret government-funded organization known as Division and, after a three-year hiding period, is back to bring down the organization. The main cast also includes Lyndsy Fonseca, Shane West, Aaron Stanford, Melinda Clarke, Xander Berkeley, Noah Bean, Tiffany Hines, Ashton Holmes, Dillon Casey, and Devon Sawa.
Related articles