List of the 10 best movies starring John Cusack, order based on the average from the IMDB, TMDB and Rotten Tomatoes ratings
Role in movie: Martin Q. Blank
M
artin Blank is a freelance hitman who starts to develop a conscience, which causes him to muff a couple of routine assignments. On the advice of his secretary and his psychiatrist, he attends his 10th year High School reunion in Grosse Pointe, Michigan.
View page
Trailer
Watch online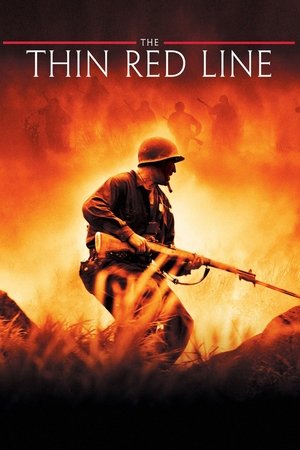 Role in movie: Capt. Gaff
B
ased on the graphic novel by James Jones, The Thin Red Line tells the story of a group of men, an Army Rifle company called C-for-Charlie, who change, suffer, and ultimately make essential discoveries about themselves during the fierce World War II battle of Guadalcanal. It follows their journey, from the surprise of an unopposed landing, through the bloody and exhausting battles that follow, to the ultimate departure of those who survived. A powerful frontline cast - including Sean Penn, Nick Nolte, Woody Harrelson and George Clooney - explodes into action in this hauntingly realistic view of military and moral chaos in the Pacific during World War II.
View page
Trailer
A
documentary on Woody Allen that trails him on his movie sets and follows him back to Brooklyn as he visits his childhood haunts.
View page
Watch online
Role in movie: Rob Gordon
W
hen record store owner Rob Gordon gets dumped by his girlfriend, Laura, because he hasn't changed since they met, he revisits his top five breakups of all time in an attempt to figure out what went wrong. As Rob seeks out his former lovers to find out why they left, he keeps up his efforts to win Laura back.
View page
Trailer
Watch online
Role in movie: Lloyd Dobler
A
budding romance between noble underachiever Lloyd Dobler and high school valedictorian Diane Court is threatened when Diane's overly possessive, disapproving father interferes with their relationship. With a prized scholarship to study abroad hanging in the balance, Diane must find a way to make both men happy.
View page
Trailer
Watch online
Role in movie: Brian Wilson - Future
T
he life of reclusive Beach Boys songwriter and musician Brian Wilson, from his successes with highly-influential orchestral pop albums to his nervous breakdown and subsequent encounter with controversial therapist Dr. Eugene Landy.
View page
Watch online
Role in movie: David Shayne
S
et in 1920's New York City, this movie tells the story of idealistic young playwright David Shayne. Producer Julian Marx finally finds funding for the project from gangster Nick Valenti. The catch is that Nick's girl friend Olive Neal gets the part of a psychiatrist, and Olive is a bimbo who could never pass for a psychiatrist as well as being a dreadful actress. Agreeing to this first compromise is the first step to Broadway's complete seduction of David, who neglects longtime girl friend Ellen. Meanwhile David puts up with Warner Purcell, the leading man who is a compulsive eater, Helen Sinclair, the grand dame who wants her part jazzed up, and Cheech, Olive's interfering hitman / bodyguard. Eventually, the playwright must decide whether art or life is more important.
View page
Trailer
Watch online
Role in movie: Craig Schwartz
S
pike Jonze's debut feature film is a love story mix of comedy and fantasy. The story is about an unsuccessful puppeteer named Craig, who one day at work finds a portal into the head of actor John Malkovich. The portal soon becomes a passion for anybody who enters it's mad and controlling world of overtaking another human body.
View page
Trailer
Watch online
A
studio executive is being blackmailed by a writer whose script he rejected but which one? Loaded with Hollywood insider jokes.
View page
Trailer
Watch online
Role in movie: Denny Lachance
T
he film's name comes from the song "Stand By Me" by Ben E. King from 1961. The song was also the theme song. This film was modeled from a novella by Stephen King called "The Body" and was the ninth filmed story from the author. The film tells the story of a group of 10-year-old friends out on their own and the trials and tribulation they are confronted with along the journey.
View page
Trailer
Watch online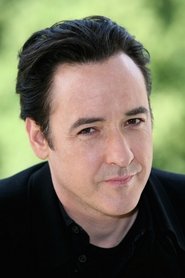 John Paul Cusack (born June 28, 1966 - Height: 6' 2½" (1,89 m)) is an American film actor and screenwriter. He has appeared in more than 50 films, including The Journey of Natty Gann, Say Anything..., Grosse Point Blank, Con Air, High Fidelity, and 2012. Cusack was born in Evanston, Illinois, to a Catholic Irish-American family. His mother, Ann Paula "Nancy" (née Carolan), is a former mathematics teacher and political activist. His father, Richard Cusack (1925–2003), was an actor, as are John's siblings, Ann, Joan, Bill, and Susie. His father was also a documentary filmmaker, owned a film production company, and was a friend of activist Philip Berrigan. Cusack spent a year at New York University before dropping out, saying that he had "too much fire in [his] belly". Cusack is a fan of both the Chicago Cubs and the Chicago White Sox, for which, he says, he is "in trouble there". He has led the crowd in a performance of "Take Me Out to the Ball Game" at Wrigley Field. He has also been spotted at multiple Chicago Bears games, and attended many of the Stanley Cup Finals games in support of the Chicago Blackhawks. Cusack has trained in kickboxing for over 20 years, under former world kickboxing champion Benny Urquidez. He began training under Urquidez in preparation for his role in Say Anything... and currently holds the rank of a level 6 black belt in Urquidez's Ukidokan Kickboxing system. Description above from the Wikipedia article John Cusack, licensed under CC-BY-SA, full list of contributors on Wikipedia.
View page with full filmography
Related articles