List of the 10 best rated episodes from the TV show Blue Bloods from the 133 listed on our webite. Order based on the average from the IMDB and TMDB ratings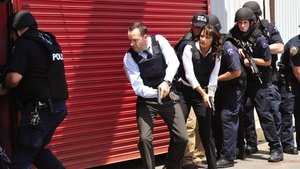 D
anny tries tracking down the drug cartel who's attacked a convoy of drugs been transported to be incinerated. Baez is left injured. Frank treads carefully.
View page
Watch online
J
amie has become a target after intervening in an abusive relationship. Elsewhere an illegal recording of Henry making insensitive comments is leaked.
View page
Watch online
W
hen Danny and his family are threatened by Thomas Wilder, a serial killer Danny has not been able to apprehend, Linda's concern intensifies over her husband's job as well as the state of their marriage. Also, Jamie challenges his superior officer, Sgt. William Mulvey, during a hostage situation.
View page
Watch online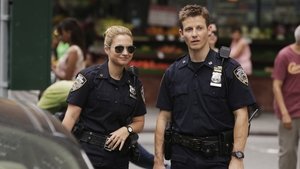 F
rank is put in a difficult position when Danny is charged with using excessive force. Jamie brings homeless man to the hospital.
View page
Watch online
J
amie and Danny disagree about how to handle a reckless NYPD rookie, Marcus, who is the son of Danny's friend. Also, when Erin's investigator, Anthony, gets roped into a bad investment by his cousin, she offers to look into it.
View page
Watch online
A
respected, recently retired NYPD lieutenant is accused of shooting potential muggers on the subway; Baez and Danny try to arrest a drug dealer responsible for a murder Baez witnessed as a child.Source: CBS
View page
Watch online
D
anny and Baez investigate a possible serial killer who sends a chilling message to Danny, and Erin toys with the idea of applying for a judgeship. Also, Frank is in a bind when mayoral candidate Katherine Tucker (Mary Stuart Masterson) accuses him of secretly investigating her husband, and Eddie faces her estranged father when he winds up in the hospital.
View page
Watch online
W
hen serial killer Thomas Wilder attaches a message to his latest victim that taunts Danny, their deadly game of cat and mouse becomes personal for Danny.
View page
Watch online
F
rank and Danny work together to help Nick Constantine (Michael Nouri), a rehabilitated ex-con who Frank put away years ago, when Constantine becomes involved in the murder of an old enemy. Also, as Erin prepares for a murder trial, she learns the prosecutor who previously handled the case is withholding the location of the alleged killer so she can interview him on her popular podcast.
View page
Watch online
W
hen a key eyewitness in a murder trial flees out of fear of retaliation, Erin and Anthony spearhead their own two-person manhunt to find him and convince him to testify. Also, Garrett tries to convince Frank to attend the Police Union party, and Danny and Baez take a closer look at a suspicious convenience store robbery.
View page
Watch online
Blue Bloods is a drama about a multigenerational family of cops dedicated to New York City law enforcement. Frank Reagan is the New York Police Commissioner and heads both the police force and the Reagan brood. He runs his department as diplomatically as he runs his family, even when dealing with the politics that plagued his unapologetically bold father, Henry, during his stint as Chief. A source of pride and concern for Frank is his eldest son Danny, a seasoned detective, family man and Iraq War vet who on occasion uses dubious tactics to solve cases with his loyal and tough partner, Detective Jackie Curatola. The Reagan women in the family include Erin, a N.Y. Assistant D.A., who also serves as the legal compass for her siblings and father, and single parent to her teenage daughter Nicky; and Linda, Danny's supportive wife. Jamie is the youngest Reagan, a recent grad of Harvard Law and the family's "golden boy." Unable to deny the family tradition, Jamie has decided to give up a lucrative future in law and follow in the family footsteps as a cop.
Related articles