List of the 10 best movies of the year 2001, order based on the average from the IMDB, TMDB and Rotten Tomatoes ratings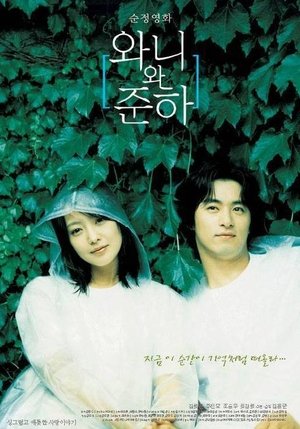 W
anee, an animator, and Junah, a scriptwriter, are lovers leading a peaceful life together until one day, an old friend of Wanee's comes to visit and reminds Wanee of her first love, her stepbrother. Memories and reality create a romantic triangle that Wanee must resolve. Very realistic relationships between all the characters. The watercolor sequence at the end is the most beautiful animation I have ever seen. A very touching film.
View page
Trailer
Watch online
I
n the Polish town of Janow, during the 1930s, an occult commune was formed around Teofil Ociepka, an electrician at the local coal mine and a painter, who became a Master of Esoteric Science. Ociepka and his disciples, simple uneducated miners, searched for the Philosophers Stone and pursued spiritual perfection, which would permit them to penetrate the Principle and the Sense of the World and of
View page
Watch online
T
wo-part documentary on Japan at war, examining the Japanese treatment of Allied prisoners of war. Turning Against the West Using Japanese archive footage and interviews with both prisoners and their guards, this film investigates why, having treated their POW's comparatively well during World War I, their attitudes had altered so dramatically by World War II Death Before Surrender Conclusion of a two-part documentary on Japan at war, examining why, when the Second World War turned against Japan, so many Japanese soldiers chose death rather than surrender. Archive footage and interviews with veterans form a comprehensive portrait of a nation in crisis, revealing how Japan's inability to surrender would have terrible consequences for all the countries touched by the war in the East
View page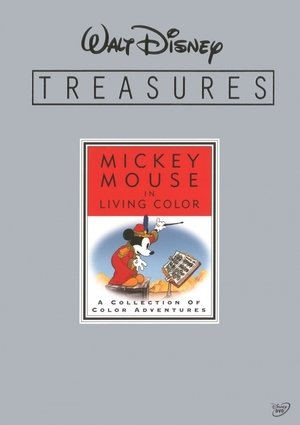 A
collection of twenty-six animated shorts in color starring everyone's favorite, Mickey Mouse, released between 1935 and 1938. Introduction by Leonard Maltin. Cartoons: The Band Concert, Mickey's Garden, Mickey's Fire Brigade, Pluto's Judgement Day, On Ice, Mickey's Polo Team, Orphan's Picnic, Mickey's Grand Opera, Thru the Mirror, Mickey's Rival, Moving Day, Alpine Climbers, Mickey's Circus, Mickey's Elephant, The Worm Turns, Magician Mickey, Moose Hunters, Mickey's Amateurs, Hawaiian Holiday, Clock Cleaners, Lonesome Ghosts, Boat Builders, Mickey's Trailer, The Whalers, Mickey's Parrot, Brave Little Tailor.
View page
Watch online
R
eleased alongside The Smashing Pumpkins greatest hits CD "Rotten Apples", this video collection comes with all of the Pumpkins music videos (excluding "The End is the Beginning is the End"). It also comes with a live performance of "Geek USA" and "An Ode to No One" which is taken from their final performance at the Metro. There is also a hidden video for the never-before-released song "Untitled". All of the videos come with commentary from the band and some have out-takes and behind the scenes footage.
View page
Watch online
T
he Rammstein - Live aus Berlin DVD is a compilation of two live concerts filmed at Berlin's open-air Parkbühne ("park stage") Wuhlheide in August 1998. The DVD offers 17 of the band's songs, most of which are found on the two CD albums "Sehnsucht" and "Herzeleid." The show itself is a very entertaining performance with plenty of the usual stunts, pyrotechnics, and lighting effects you'd expect from an industrial metal band.
View page
Watch online
Related articles