List of the 10 best rated episodes from the TV show One Tree Hill from the 186 listed on our webite. Order based on the average from the IMDB and TMDB ratings
O
n Lucas and Lindsey's wedding day, Peyton must choose between intervening and losing Lucas forever. Nathan uses the event to try to mend his marriage to Haley. All are shocked when Dan, who is out of prison on parole, shows up at the event.
View page
Watch online
I
n the final chapter of One Tree Hill, the tenth anniversary of Tric brings old faces and new possibilities for the Tree Hill family.
View page
Watch online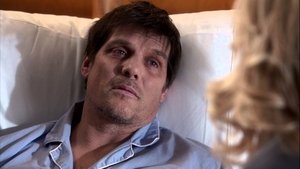 T
he search for Nathan becomes increasingly dangerous, and Dan's life hangs in the balance. Brooke is surprised when her father returns. And Clay and Quinn reconnect with Logan.
View page
Watch online
I
t's Prom day, and emotions are flying high at Tree Hill. An emotional Haley confronts Nathan about the sex tape and asks for a list of all his past sexual encounters. Meanwhile, an angry Peyton asks Lucas to skip the dance altogether, but he refuses to take no for an answer. Finally, Brooke and Peyton let out all their tension in a confrontation that can tear them apart forever.
View page
Watch online
I
t's four years into the future and the Tree Hill gang has finished college. Now, their lives have taken completely different directions. Lucas has written and published a book, Brooke has made it big in the fashion industry with her brand "Clothes Over Bro's", Peyton is pursuing a career in the music business, and Nathan and Haley continue to raise a now older James.
View page
Watch online
A
s the Ravens prepare for the championship, Lucas learns Nathan intends to throw the game and decides on a risky plan to even the odds. Karen insists Deb show up for her son's final game and tries to help her get there. Also Dan makes a last plea with Daunte.
View page
Watch online
N
athan worries about Haley as they prepare to renew their vows. Peyton and Brooke's friendship becomes strained and Deb confesses to Dan about the fire.
View page
Watch online
A
class assignment reveals the deepest secrets and desires of Lucas and the students at Tree Hill High. Worried about college prospects, Skills turns to Haley, while Nathan wrestles with Deb's suicide attempt. Chase learns that Brooke cheated on her calculus exam, while nudity and drugs run rampant in the halls of the school.
View page
Watch online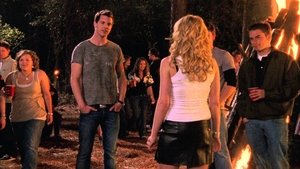 D
an must face the harsh consequences of his decision to murder Keith as Karen and Haley's pregnancies complicate the lives of Nathan and the graduating seniors of Tree Hill High. Lucas wrestles with his post-high school options, and Peyton and Brooke prepare to spend the summer in Los Angeles together.
View page
Watch online
D
ue to the aftermath of the release of the time capsule, chaos breaks out. Someone is holding students of Tree Hill hostage with a gun, shooting. While lives hang in the balance, Nathan and Lucas put themselves at risk to protect their friends and loved ones. Young lives are shattered and two lives will end.
View page
Watch online
Set in the fictional small town of Tree Hill, North Carolina, this teen-driven drama tells the story of two half brothers, who share a last name and nothing else. Brooding, blue-collar Lucas is a talented street-side basketball player, but his skills are appreciated only by his friends at the river court. Popular, affluent Nathan basks in the hero-worship of the town, as the star of his high school team. And both boys are the son of former college ball player, Dan Scott, whose long ago choice to abandon Lucas and his mother Karen, will haunt him long into his life with wife Deb, and their son Nathan. Until now, Dan has managed to keep his two sons far from each other. But the past and present collide sharply when Tree Hill's basketball coach recruits Lucas for his team, much to the chagrin of Nathan and Daddy Dan. And the siblings natural rivalry only intensifies when they set their sights on the same girl, Peyton Sawyer. The residue of the past lingers far into the future for the residents of Tree Hill, even as a new generation is rising. Tree Hill follows the lives and loves of these two brothers, their friends and their family as they navigate high school, marriage, and finally... adulthood.
Related articles