List of the 10 best movies starring Johnny Lever, order based on the average from the IMDB, TMDB and Rotten Tomatoes ratings
P
riya Chopra is a fashion designer and Raj Mathur owns a small trucking company. They meet on the road, quarrel, and then fall for each other. Priya, who is already engaged, must decide whether she will marry her fiancé or leave him for Raj. Love triumphs, Raj and Priya marry and then begins the struggle to maintain their marriage in the face of the typical problems the world can throw at them.
View page
Watch online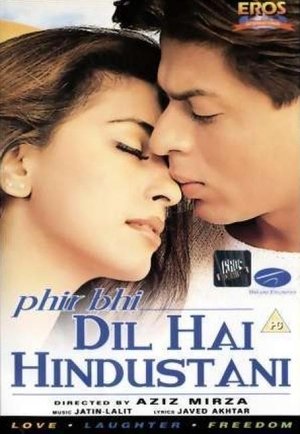 Role in movie: Pappu Junior
R
ival news-reporters, Ajay Bakshi (Shahrukh Khan), and Ria Bannerjee (Juhi Chawla) engage in a comic war to be the first to interview notorius M.K. Sharma (Bharat Kapoor), in which Ria succeeds. Then the two are thrust in a battle for their lives as they must decide whether to save an innocent terrorist (Paresh Rawal) from being hanged, or sacrifice their very lives themselves.
View page
Watch online
I
n a bid to escape their domineering wives, two womanizing slackers get saddled with a corpse amongst other challenges in a foreign country.
View page
Watch online
Role in movie: Max - Marriage Registrar
R
anvir and Rajiv are half brothers who own a huge stud farm in South Africa. Ranvir is a very shrewd and aggressive man while Rajiv is laid back, and a chronic alcoholic. Sophia, Ranvir's personal secretary adores and loves him. Ranvir is unaware of her feelings. Shaina, an Indian ramp model in Durban loves Ranvir but through a twist of fate gets married to his younger brother Rajiv. When she discovers that Rajiv is a chronic alcoholic, her world is shattered. Ranvir too is disturbed as he has sacrificed his love for his younger brother because Rajiv had promised to leave alcohol for good if he marries Shaina. In a weak moment Ranvir and Shaina come very close to each other. When Rajiv starts suspecting, all hell breaks loose. A murder is committed, a contract killing is issued. A sharp tongued detective R.D., getting wise on the proceedings, starts an intriguing investigation with his brainless bimbo assistant Mini
View page
Watch online
Role in movie: "Battery" Peon / Cricket commentator
S
under Srivastav, a village teacher by career, is a naive, innocent soul. He decides to re-locate to Dubai with the help of his childhood friend, and advances him a large sum of money. He travels to Bombay to fly out to Dubai, but finds that his friend has betrayed him and stolen his money. Alone, lost, and helpless in Bombay, Sunder has nowhere to go, and ends up in a graveyard. He soon comes across Marco alias Amar Kumar, who asks his assistance in apprehending some killers. Sunder agrees to do so. Only then he realizes that the person he has promised to assist has been dead - for over 20 years
View page
Watch online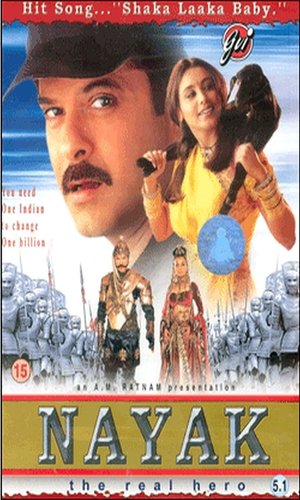 T
V reporter Shivajirao gets a chance to be the Chief Minister of Maharashtra for a day, after being challenged by incumbent Chief Minister Balraj Chauhan. After his successful one-day stint, he attempts to get back to his normal life, but it is not as easy as he thought it to be, with the lives of his near and dear ones now in danger on account of his honesty.
View page
Watch online
Role in movie: Champa Chameli
V
ijay Agnihotri is a wealthy, spoilt man who lives with his mother in the city of Mumbai. His mother has allowed him everything and more than that he wants. One day on a mishap Vijay manages to reach up with an air-hostess named Shivani Chopra, he immediately falls head over heels in love with Shivani. He tells his mother about his love, and his mother agrees to get him married, on there way to Shivani's house they get a nasty shock for Shivani had get married to Ashok Chopra, an air-line pilot. Vijay is unable to accept this proposal and continues to persuade Shivani to marry him. He even destroys Shivani's family and has her sent to jail. When Shivani is released from jail she plans to take revenge from Vijay and to make him account for all his sins.
View page
Watch online
K
. Jhunjhunwala would like to locate his missing/runaway daughter, Seema Malhotra, so that he can get her married to Nitin Dharampal; Prominent businessman, Mahindra, would like to negotiate with his daughter, Sonu's kidnappers, and secure her release. And the Central Bureau of Investigation would like to protect the life of Chief Minister Gayetri Bachchan under the mission code-named "Maa", and the CBI Officer in Charge to be code-named "Baadshah". Now Baadshah happens to be a bumbling and out of work Private Investigator, who has agreed to assist Jhunjhunwala and Mahindra, and while doing so is mistaken for the CBI Agent, ends up working for the assassins, and must assassinate Gayetri or end up losing his team of four fellow-bumblers, and Mahindra's daughter. What results is hilarious chaos, with no one knowing what the other is doing, and each one being each other's suspect(s). To make matters worse Jhunjhunwala is not really Seema's dad, but someone else with an ulterior motive.
View page
Watch online
W
ealthy widower Madan Chopra has two young and marriageable aged daughters, Priya and Seema. Madan would like Priya to marry Vicky Malhotra, his business associate, to which she reluctantly agrees. Seema attends college and is seduced by Ajay Sharma and aspires to marry him secretly. But when they go to register the marriage Ajay mysteriously kills Seema by throwing her off a multi-storied building. A grief-stricken Priya is unable to forget this incident and what she does not know is that Vicky is not what he claims to be.
View page
Watch online
Role in movie: Piajee (as Johny Lever)
H
omeless and orphan Karan works as a dreaded gangster for Gajraj Choudhary in return for a fee. Gajraj heads a vast criminal empire consisting of ammunition, illicit alcohol and drugs smuggling. When Karan goes to kill a man, Prof. Sidhant Sharma, he falls in love with his daughter Kajal. When he finds that Kajal is not showing him attention he decides to follow her until she eventually begins to love him wholeheartedly. Kajal convinces Karan to give up his criminal ways which he does but the couple's romantic relationship goes over board when Kajal's childhood friend Rajnath alias Raju returns form the U.S.A and asks her dad for her hand in marriage.
View page
Watch online
Related articles