List of the 10 best movies starring Carina Lau, order based on the average from the IMDB, TMDB and Rotten Tomatoes ratings
S
et in Imperial China, Stephen Chiau plays Ling Ling Fat, one of the elite Emperor's guards in the Forbidden City. However unlike his colleagues he doesn't know anything about Kung Fu or other martial-arts, but instead uses his time to make futuristic inventions. So when the emperor is kidnapped and the world most beautiful geisha comes to town Fat has to use his brain to get things done.
View page
Watch online
W
omen struggle in a Shanghai brothel where everything only appears to be beautiful.
View page
Watch online
I
n this prequel to Mou gaan dou (2002), Chan Wing Yan has just become an undercover cop in the triads while Lau Kin Ming joins the police force. Both the triads and the police find an enemy in a rival crime boss.
View page
Watch online
2
046 is the sequel to Wong Kar-Wais' successful box-office hit In The Mood For Love. A film about affairs, ending relationships, and a shared love for Kung-Fu novels as the main character, Chow, writes his own novel and reflects back on his favorite love Su.
View page
Trailer
Watch online
Role in movie: Peach Blossom
T
he film is set in five parts, five seasons that are part of the Chinese almanac. The story takes place in the jianghu, the world of the martial arts. Ouyang Feng has lived in the western desert for some years. He left his home in White Camel Mountain when the woman he loved chose to marry his elder brother rather than him. Instead of seeking glory, he ends up as an agent. When people come to him with a wish to eliminate someone who has wronged them, he puts them in touch with a swordsman who can do the job.
View page
Trailer
Watch online
Role in movie: Chou Po-tung
A
parody of Louis Cha's novel The Eagle Shooting Heroes (thats the literal translation). Story begins with the Queen of Golden Wheel Kingdom had an affair with her cousin West Poison, and they planned to take over the Kingdom. The 3rd Princess discovered their treason, but she was defeated by West Poison. She flees and sought her master's help. He told her of a powerful secret martial arts manual hidden in the mountains and told her by retrieving the manual and learning it she would be able to defeat West Poison. But things get complicated along the way when West Poison beat her to it and stole the secret manual away. She soon gathers an alliance to challenge West Poison's exponentially increased new power.
View page
Watch online
U
nable to make it as a commercial success because he staunchly refuses to sell out, a struggling Hong Kong musician rediscovers his love of music and regains an interest in his life's meaning through his relationship with a dying girl.
View page
Watch online
Role in movie: 梁凤英(Leung Fung-ying)
T
he movie is set in Hong Kong and the Philippines in 1960. Yuddy, or 'York' in English (Leslie Cheung), is a playboy in Hong Kong and is well-known for stealing girls' hearts and breaking them. His first victim is Li Zhen (Maggie Cheung) who suffered emotional and mental depression as a result of Yuddy's wayward attitude. Li Zhen eventually seeks much-needed solace from a sympathetic policeman named Tide (Andy Lau). Their near-romance is often hinted at but never materialises.
View page
Watch online
F
oon escapes an arranged marriage by walking the road of a Ji Sor. After an affair with Shing, she becomes pregnant. An attempted abortion nearly costs Foon her life. Wan, the young owner of a silk factory, rescues her. Wan and Foon share their romances, reflecting the experience of women during the 40's.
View page
Watch online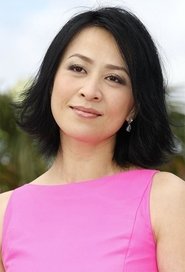 Carina Lau Kar-ling (born 8 December 1965) is a Hong Kong-based Chinese actress. She holds citizenship from Hong Kong and Canada. She was especially notable in the 1980s for her girl-next-door type roles in films.[1] Lau started her acting career in TVB, where she met fellow actor Tony Leung Chiu-Wai who had been her boyfriend since 1989. The couple wed in 2008.
View page with full filmography
Related articles