List of the 10 best films tagged with hitman, order based on the average from the IMDB, TMDB and Rotten Tomatoes ratings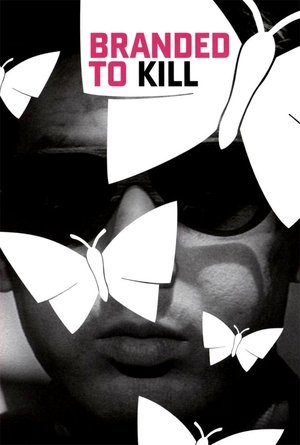 A
fter botching his latest assignment, a third-ranked Japanese hit man becomes the target of another assassin.
View page
Trailer
Watch online
A
soundman accidentally records the evidence that proves a car "accident" was murder, and consequently finds himself in danger.
View page
Trailer
Watch online
D
jango is a 1966 Italian spaghetti Western film directed by Sergio Corbucci and starring Franco Nero in the eponymous role. The film earned a reputation as being one of the most violent films ever made up to that point and was subsequently refused a certificate in Britain until 1993, when it was eventually issued an 18 certificate. Subsequent to this the film was downgraded to a 15 certificate in 2004. Although the name is referenced in over thirty "sequels" from the time of the film's release until the mid 1980s in an effort to capitalize on the success of the original, none of these films were official, featuring neither Corbucci nor Nero. Nero did reprise his role as Django in 1987's Django 2: Il Grande Ritorno (Django Strikes Again), in the only official sequel to be written by Corbucci.
View page
Trailer
Watch online
A
disillusioned killer embarks on his last hit but first he has to overcome his affections for his cool, detached partner. Thinking it's dangerous and improper to become involved with a colleague, he sets out to find a surrogate for his affections. Against the sordid and surreal urban nightscape, he crosses path with a strange drifter looking for her mysterious ex-boyfriend and an amusing mute trying to get the world's attention in his own unconventional ways.
View page
Watch online
H
is only friend called him 'the man from nowhere'... Taesik, a former special agent becomes a loner after losing his wife in a miserable accident and lives a bitter life running a pawnshop. He only has a few customers and a friend named Somi, a little girl next door. As Taesik spends more and more time with Somi, he gets attached to her. Then Somi is kidnapped by a gang, and as Taesik tries to save Somi by becoming deeply associated with the gang his mysterious past is revealed...
View page
Trailer
Watch online
A
man continually trying and failing to get his wife to stay dead; a self-absorbed ad agency creative director who comes up with one unworkably inane idea after another; a Brittish hitman who only wants to know everyone's function in life; and an unfortunate office worker and father whose brain is left scrambled after a stage hypnotist is murdered in mid-performance.
View page
Trailer
Watch online
R
ocky Handsome is a loose adaptation of the 2010 Korean film The Man from Nowhere. The film story revolves around John Abraham as Kabir Ahlawat/Rocky Handsome who sets out to take revenge against drug mafia after they kidnapped an eight-year old girl, with whom he shares a special bond. Shruti Haasan played the wife of Kabir Ahlawat as Rukshida.
View page
Watch online
H
itman Jef Costello is a perfectionist who always carefully plans his murders and who never gets caught.
View page
Watch online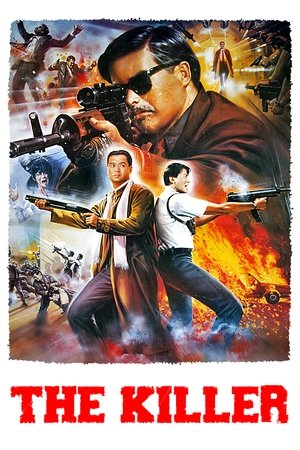 H
ong Kong's preeminent director John Woo transforms genres from both the East and the West to create this explosive and masterful action film. Featuring Hong Kong's greatest star, Chow Yun-fat, as a killer with a conscience, the film is an exquisite dissection of morals in a corrupt society, highlighted with slow-motion sequences of brilliantly choreographed gun battles on the streets of Hong Kong.
View page
Trailer
Watch online
L
lewelyn Moss stumbles upon dead bodies, $2 million and a hoard of heroin in a Texas desert, but methodical killer Anton Chigurh comes looking for it, with local sheriff Ed Tom Bell hot on his trail. The roles of prey and predator blur as the violent pursuit of money and justice collide.
View page
Trailer
Watch online
Related articles