List of the 10 best movies in genre Drama, order based on the average from the IMDB, TMDB and Rotten Tomatoes ratings
S
et in pre- World War II era. A young man is on a strange train to see his dying father in a sanatorium. But the place is going to ruin and recalls a lot of memories from the past. He is beset by soldiers from the past, colonial black mercenaries, girls from his early life, and his parents. It is an interior adventure, with unusual atmospheric flair and extraordinary sets.
View page
Watch online
T
he story of a young man, D, as he returns to his Oakland neighborhood after serving two years in prison for a robbery gone wrong. In the days after his release, we are taken into D's world while he navigates the harsh realities that plague his inner city community. His judgment is tested by the insidious influences around him, forcing D to decide what direction to take his life.
View page
Watch online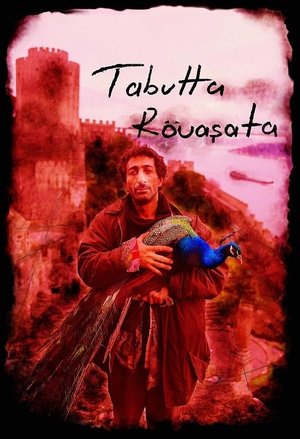 M
ahsun Supertitiz is an unemployed homeless man who steals cars at night so that he can sleep in a heated place during the winter. Mahsun lives in Rumelihisar, an old section of Istanbul, and makes ends meet by getting the local fishermen to help him. Mahsun loves the cars he robs, cleans and polishes them, and drives them through the streets of Rumelihisar during the daytime.
View page
Watch online
T
he Kohayakawa family is thrown into distress when childlike father Manbei takes up with his old mistress, in one of Ozu's most deftly modulated blendings of comedy and tragedy.
View page
Watch online
T
he story of a man (Andrey Sokolov) whose life was ruthlessly crippled by World War II. His wife and daughters were killed during the bombing of his village, he spent some time as a prisoner, and his only son was killed in action only a few days before the victory...
View page
Y
usuf is released from prison after serving a ten year sentence. He is scared of life outside as he goes to an address given to him by another prisoner.
View page
Trailer
Watch online
W
hen she's deported to México, Claudia must choose between reconciling with her estranged father or partnering with a dangerous smuggler to return to the U.S.
View page
Trailer
Watch online
T
he first part of the film trilogy about the events before creation of the Bulgarian state in the middle of the VII century. Volga Bulgaria is straining under the attacks of the Khazars. Following the testament of his father, the sons of Khan Kubrat looking for a new home for their tribes. The youngest of them - Asparukh, wander 20 years in search of "land forever" for his people and reaches the mouth of the Danube. The film is narrated by captured Byzantine chronicler Belisarius, which should Asparukh in his journeys. Byzantine witnessed the heroic efforts of the Bulgarians to win the land south of the Danube and to create their new country.
View page
Watch online
D
ramatization of the notorious "Noida Double Murder Case", which set off a media frenzy around the world in 2008.
View page
Watch online
Related articles