List of the best movies from the years 2000, in genre Animation. Order based on the average from the IMDB, TMDB and Rotten Tomatoes ratings
W
hen an overconfident teen alien gets behind the controls of a spaceship, he must attempt to abduct a slumbering farmer under the watchful eye of a critical instructor. But abducting humans requires precision and a gentle touch, and within a few missteps it's painfully clear why more humans don't go missing every year.
View page
Watch online
W
hen Sophie, a shy young woman, is cursed with an old body by a spiteful witch, her only chance of breaking the spell lies with a self-indulgent yet insecure young wizard and his companions in his legged, walking home.
View page
Trailer
Watch online
A
tale of friendship between two unlikely pen pals: Mary, a lonely, eight-year-old girl living in the suburbs of Melbourne, and Max, a forty-four-year old, severely obese man living in New York. In the mid-1970's, a homely, friendless Australian girl of 8 picks a name out of a Manhattan phone book and writes to him; she includes a chocolate bar. She's Mary Dinkle, the only child of an alcoholic mother and a distracted father. He's Max Horowitz, living alone in New York, overweight, subject to anxiety attacks. He writes back, with chocolate. Thus begins a 20-year correspondence, interrupted by a stay in an asylum and a few misunderstandings. Mary falls in love with a neighbor, saves money to have a birthmark removed and deals with loss. Max has a friendship with a neighbor, tries to control his weight, and finally gets the dream job. Will the two ever meet face to face?
View page
Trailer
Watch online
O
ne by one, a flock of small birds perches on a telephone wire. Sitting close together has problems enough, and then comes along a large dopey bird that tries to join them. The birds of a feather can't help but make fun of him - and their clique mentality proves embarrassing in the end.
View page
Trailer
Watch online
M
uch awarded animated documentary, in which director and Israeli army veteran Ari Folman interviews friends and former soldiers about their memories of the 1982 Lebanon war and especially the Sabra and Shatila massacre in Beirut. The usage on animation enabled Folman to illustrate their personal memories and dreams.
View page
Trailer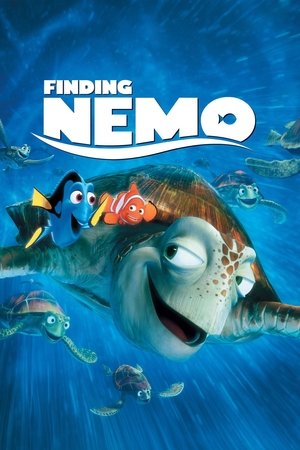 A
tale which follows the comedic and eventful journeys of two fish, the fretful Marlin and his young son Nemo, who are separated from each other in the Great Barrier Reef when Nemo is unexpectedly taken from his home and thrust into a fish tank in a dentist's office overlooking Sydney Harbor. Buoyed by the companionship of a friendly but forgetful fish named Dory, the overly cautious Marlin embarks on a dangerous trek and finds himself the unlikely hero of an epic journey to rescue his son.
View page
Trailer
Watch online
W
ALL•E is the last robot left on an Earth that has been overrun with garbage and all humans have fled to outer space. For 700 years he has continued to try and clean up the mess, but has developed some rather interesting human-like qualities. When a ship arrives with a sleek new type of robot, WALL•E thinks he's finally found a friend and stows away on the ship when it leaves.
View page
Trailer
Watch online
A
fter a lifetime of dreaming of traveling the world, 78-year-old homebody Carl flies away on an unbelievable adventure with Russell, an 8-year-old Wilderness Explorer, unexpectedly in tow. Together, the unlikely pair embarks on a thrilling odyssey full of jungle beasts and rough terrain.
View page
Trailer
Watch online
D
ignity. Poise. Mystery. We expect nothing less from the great turn-of-the-century magician, Presto. But when Presto neglects to feed his rabbit one too many times, the magician finds he isn't the only one with a few tricks up his sleeve!
View page
Trailer
Watch online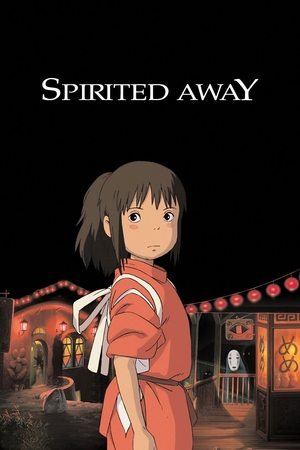 S
pirited Away is an Oscar winning Japanese animated film about a ten year old girl who wanders away from her parents along a path that leads to a world ruled by strange and unusual monster-like animals. Her parents have been changed into pigs along with others inside a bathhouse full of these creatures. Will she ever see the world how it once was?
View page
Trailer
Watch online
Related articles