List of the best movies from the years 1980, in genre Science Fiction. Order based on the average from the IMDB, TMDB and Rotten Tomatoes ratings
S
cientists in the Antarctic are confronted by a shape-shifting alien that assumes the appearance of the people that it kills.
View page
Trailer
Watch online
W
allace and Gromit have run out of cheese and this provides an excellent excuse for the animated duo to take their holiday on the moon, where, as everyone knows, there is ample cheese. The moon is inhabited by a mechanical caretaker, who is not too happy about the two visitors from earth that nibble on the moon.
View page
Watch online
B
razil is a Terry Gilliam dystopic black comedy film that reflects the melancholy, dreamlike quality of a famous Brazilian song that's been translated into English. The film parodies the mostly dysfunctional bureaucratic world we live in and takes us to a post-apocalyptic world in the future yet with our present day attitudes in mind.
View page
Trailer
Watch online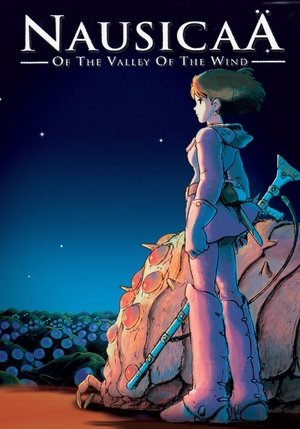 N
ausicaä, a gentle young princess, has an empathetic bond with the giant mutated insects that evolved in the wake of the destruction of the ecosystem. Traveling by cumbersome flying ship, on the backs of giant birds, and perched atop her beloved glider, Nausicaä and her allies must negotiate peace between kingdoms battling over the last of the world's precious natural resources.
View page
Trailer
Watch online
I
n the post-apocalyptic future, reigning tyrannical supercomputers teleport a cyborg assassin known as the "Terminator" back to 1984 to kill Sarah Connor, whose unborn son is destined to lead insurgents against 21st century mechanical hegemony. Meanwhile, the human-resistance movement dispatches a lone warrior to safeguard Sarah. Can he stop the virtually indestructible killing machine?
View page
Trailer
Watch online
A
science fiction fairytale about an extra-terrestrial who is left behind on Earth and is found by a young boy who befriends him. This heart-warming fantasy from Director Steven Spielberg became one of the most commercially successful films of all time.
View page
Trailer
Watch online
N
ear a gray and unnamed city is the Zone, an alien place guarded by barbed wire and soldiers, and where the normal laws of physics are victim to frequent anomalies. A Stalker, one of only a handful who have the mental gifts (and who risk imprisonment) to lead people into the Zone is tasked with reaching the Room, said to be a place where one's secret hopes come true. His clients are a burned out popular writer, cynical, and questioning his talent; and a quiet scientist more concerned about his knapsack than the journey. In the deserted Zone, the approach to the Room must be indirect. As they draw near, the rules seem to change and the stalker faces a crisis. The film is loosely based on the novel "Roadside Picnic" by Boris and Arkady Strugatsky
View page
Trailer
Watch online
I
n the smog-choked dystopian Los Angeles of 2019, blade runner Rick Deckard is called out of retirement to kill a quartet of replicants who have escaped to Earth seeking their creator for a way to extend their short life spans.
View page
Watch online
W
hen Ripley's lifepod is found by a salvage crew over 50 years later, she finds that terra-formers are on the very planet they found the alien species. When the company sends a family of colonists out to investigate her story... all contact is lost with the planet and colonists. They enlist Ripley and the colonial marines to return and search for answers.
View page
Trailer
Watch online
T
he epic saga continues as Luke Skywalker, in hopes of defeating the evil Galactic Empire, learns the ways of the Jedi from aging master Yoda. But Darth Vader is more determined than ever to capture Luke. Meanwhile, rebel leader Princess Leia, cocky Han Solo, Chewbacca, and droids C-3PO and R2-D2 are thrown into various stages of capture, betrayal and despair.
View page
Trailer
Watch online
Related articles