List of the 10 best movies directed by Woody Allen, order based on the average from the IMDB, TMDB and Rotten Tomatoes ratings
S
et in 1920's New York City, this movie tells the story of idealistic young playwright David Shayne. Producer Julian Marx finally finds funding for the project from gangster Nick Valenti. The catch is that Nick's girl friend Olive Neal gets the part of a psychiatrist, and Olive is a bimbo who could never pass for a psychiatrist as well as being a dreadful actress. Agreeing to this first compromise is the first step to Broadway's complete seduction of David, who neglects longtime girl friend Ellen. Meanwhile David puts up with Warner Purcell, the leading man who is a compulsive eater, Helen Sinclair, the grand dame who wants her part jazzed up, and Cheech, Olive's interfering hitman / bodyguard. Eventually, the playwright must decide whether art or life is more important.
View page
Trailer
Watch online
A
romantic comedy about a family traveling to the French capital for business. The party includes a young engaged couple forced to confront the illusion that a life different from their own is better.
View page
Watch online
Role in movie: Danny Rose
A
hapless talent manager named Danny Rose, by helping a client, gets dragged into a love triangle involving the mob. His story is told in flashback, an anecdote shared amongst a group of comedians over lunch at New York's Carnegie Deli. Rose's one-man talent agency represents countless incompetent entertainers, including a one-legged tap dancer, and one slightly talented one: washed-up lounge singer Lou Canova (Nick Apollo Forte), whose career is on the rebound.
View page
Trailer
Watch online
C
ecilia is a waitress in New Jersey, living a dreary life during the Great Depression. Her only escape from her mudane reality is the movie theatre. After losing her job, Cecilia goes to see 'The Purple Rose of Cairo' in hopes of raising her spirits, where she watches dashing archaeologist Tom Baxter time and again.
View page
Watch online
Role in movie: Leonard Zelig
F
ictional documentary about the life of human chameleon Leonard Zelig, a man who becomes a celebrity in the 1920s due to his ability to look and act like whoever is around him. Clever editing places Zelig in real newsreel footage of Woodrow Wilson, Babe Ruth, and others.
View page
Trailer
Watch online
Role in movie: Cliff Stern
A
n opthamologist's mistress threatens to reveal their affair to his wife, while a married documentary filmmaker is infatuated by another woman.
View page
Trailer
Watch online
Role in movie: Boris Grushenko
S
et in 19th-century Russia, Allen is a cowardly serf drafted into the Napoleonic war, who would rather write poetry and obsess over his beautiful but pretentious cousin. Allen's cowardice serves him well when he hides in a cannon and is shot into a tent of French soldiers, making him a national hero. A hilarious parody of Russian literature, Love and Death is a must-see for fans of Allen's films.
View page
Trailer
Watch online
Role in movie: Isaac Davis
T
he life of a divorced television writer dating a teenage girl is further complicated when he falls in love with his best friend's mistress.
View page
Trailer
Watch online
Role in movie: Mickey Sachs
B
etween two Thanksgivings, Hannah's husband falls in love with her sister Lee, while her hypochondriac ex-husband rekindles his relationship with her sister Holly.
View page
Trailer
Watch online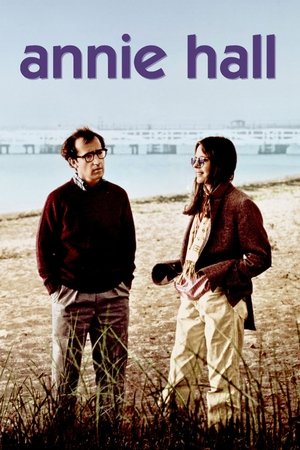 Role in movie: Alvy Singer
T
he neurotic New Yorker Woody Allen tells one of the greatest romantic comedies to be set in the city of New York.
View page
Watch online
Woody Allen (born Allen Stewart Konigsberg; December 1, 1935) is an American screenwriter, film director, actor, comedian, writer, musician, and playwright. Allen's distinctive films, which run the gamut from dramas to screwball sex comedies, have made him a notable American director. He is also distinguished by his rapid rate of production and his very large body of work. Allen writes and directs his movies and has also acted in the majority of them. For inspiration, Allen draws heavily on literature, sexuality, philosophy, psychology, Jewish identity, and the history of cinema, among a wealth of other fields of interest. Allen developed a passion for music early on and is a celebrated jazz clarinetist. What began as a teenage avocation has led to regular public performances at various small venues in his hometown of Manhattan, with occasional appearances at various jazz festivals. Allen joined the Preservation Hall Jazz Band and the New Orleans Funeral Ragtime Orchestra in performances that provided the film score for his 1973 comedy Sleeper, and performed in a rare European tour in 1996, which became the subject of the documentary Wild Man Blues.
View page with full filmography
Related articles