List of the 10 best rated episodes from the TV show The Sopranos from the 86 listed on our webite. Order based on the average from the IMDB and TMDB ratings
R
alphie introduces Jackie Jr. to the muscle end of his business, which doesn't go over well with Tony.
Janice gets in over her head with the Russians when she won't back down in her feud with Svetlana.
After a session with Tony, Melfi is brutally raped in the parking garage of her building. She struggles with the idea of using Tony as a weapon against her attacker.
View page
Watch online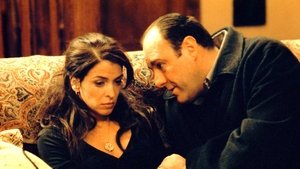 T
ony must lay down the law with a distraught Gloria when she threatens to expose their affair to his family.
Jackie seeks some advice from Ralphie and decides to pull a daring heist to prove himself, but his plans go horribly wrong when blood is spilled.
Carmela takes an emotional dive and suddenly becomes interested in real estate.
View page
Watch online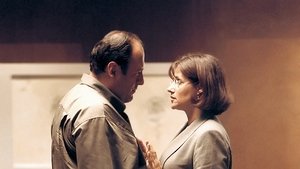 T
ony's crew is unhappy when Junior refuses to respect old arrangements. Junior shows wreckless behavior by taxing long-time members and ordering hits on top earners. Tony brings in Johnny Sack from New York in hopes of tricking Junior into relenting.
Carmela is frustrated when she learns that Tony's therapist is a woman. Her anger grows when Tony is rendered impotent by his medication.
View page
Watch online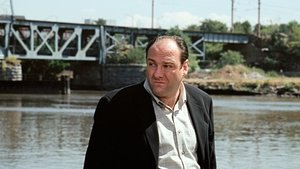 T
ony plays both ends against the middle in a construction dispute, while Pussy has a revealing meeting with an FBI agent.
Livia becomes suspicious of Janice as she starts to get cozy.
Junior is released from jail, but finds himself working on a tight leash under Tony's thumb.
View page
Watch online
C
armela pressures a friend to write a letter of recommendation for Meadow, while a good will gesture from Richie to Tony falls flat.
Matt and Sean are bored with their positions in the Soprano organization. They decide to ambush Christopher as a favor to Richie.
View page
Watch online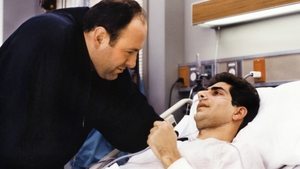 T
ony starts the hunt for Matt and calls on Pussy for a favor.
Paulie gets nervous when Christopher brings him a message from beyond.
Carmela asks Tony to get a vasectomy, and Melfi starts to regret allowing Tony back on her couch.
View page
Watch online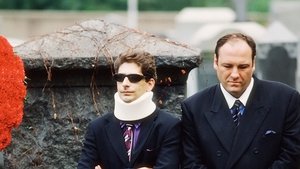 W
hen Jackie Aprile loses his battle with cancer, Tony and his crew agree to give Junior what he wants. However, they have ulterior motives.
Christopher goes from fear to anger when he discovers Brendan's fate.
Tony sends a cop on his payroll to investigate Dr. Melfi, while Carmela gives him an ultimatum about his therapy.
View page
Watch online
C
hristopher and Brendan take some initiative in a truck hijacking, but their plan backfires when it angers Uncle Junior.
Tony's crew does a favor for A.J.'s science teacher.
After one too many accidents, Tony forces Livia to move into a nursing home against her will.
View page
Watch online
T
he Soprano crew begins to do some frantic house-cleaning as rumors of FBI indictments begin to surface. Christopher gets depressed when he isn't named on the list and it results in some poor decisions.
Livia tells Junior about Tony's therapy.
View page
Watch online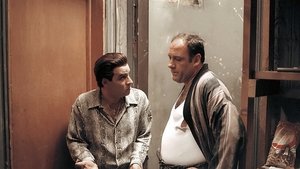 T
ony, Paulie and Sylvio enter into a new business deal with a Jewish hotel owner, while Tony struggles with the terminal illness of his long-time friend and current don, Jackie Aprile.
Meadow asks Christopher for a favor that could get him in trouble.
After consulting Livia, Junior has his triggerman, Mikey Palmice, send Christopher and Brendan a clear message.
View page
Watch online
The Sopranos is an American television drama created by David Chase. The series revolves around the New Jersey-based Italian-American mobster Tony Soprano and the difficulties he faces as he tries to balance the conflicting requirements of his home life and the criminal organization he heads. Those difficulties are often highlighted through his ongoing professional relationship with psychiatrist Jennifer Melfi. The show features Tony's family members and Mafia associates in prominent roles and story arcs, most notably his wife Carmela and his cousin and protégé Christopher Moltisanti.
Related articles