List of the 10 best rated episodes from the TV show Scandal from the 91 listed on our webite. Order based on the average from the IMDB and TMDB ratings
T
he Pope and Associates team dives into a new case that takes Olivia out of D.C. and away from the President. Meanwhile, back at the White House, Fitz is determined to find who's responsible for causing the latest turn of events, and Abby receives unexpected guidance from a master of damage control as she struggles to catch a break.
View page
Watch online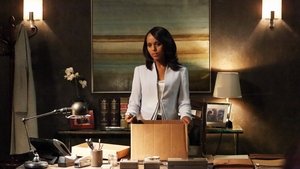 W
ith the identity of the mole now closer than ever, Olivia and her team are in very real danger. Meanwhile, the latest White House scandal pushes Cyrus to his limits.
View page
Watch online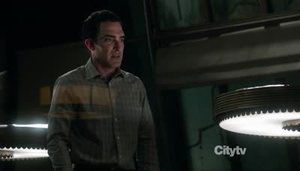 A
paranoid government official drops a bombshell on Pope & Associates and even Olivia is caught off-guard with how high up this Scandal goes. Back at the office, unresolved questions about Quinn's background create tension amongst the associates. Meanwhile, despite Cyrus' best efforts to keep a lovesick President under control, things still manage to heat up between Fitz and Olivia when Olivia's old flame returns.
View page
Watch online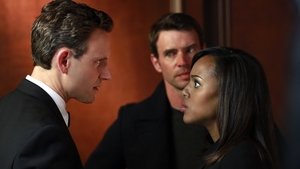 E
lection Day has arrived and nothing is off limits as the candidates try to capture votes. Meanwhile, Olivia tries to understand Maya's motives and Charlie makes a very surprising move.
View page
Watch online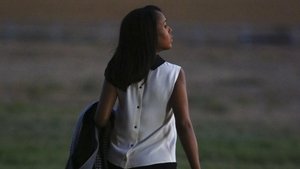 O
livia and the team try to handle both uncovering the truth behind Operation Remington, while also managing a potential crisis with the Josie Marcus campaign. Meanwhile, Quinn falls further down the rabbit hole with Charlie, and Cyrus creates a plan to take down Sally, but doesn't think of the possible harm he could inflict on himself.
View page
Watch online
C
ommand is always two steps ahead and everyone in Olivia's life is in danger. Meanwhile, Cyrus is forced to face the consequences of his behavior, and Huck and Quinn finally figure out just what Elizabeth North has been planning, but they might be too late to stop it, on the winter finale.
View page
Watch online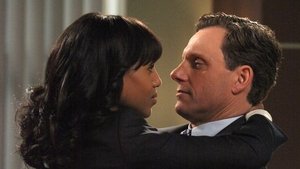 A
s David uncovers the truth about the Cytron case, things come to a head for Olivia, Cyrus, Mellie, Hollis and Verna. Backed into a corner, the five conspirators go to extremes and, in some cases, unconscionable lengths to protect themselves and/or the ones they love.
View page
Watch online
O
livia, still unable to believe that Jake is guilty, sets her eyes on Tom for additional information, and when Leo Bergen's newest client causes a gut wrenching reaction, her associates spring into action. Meanwhile, Huck continues to play with fire, Mellie makes a power move and Elizabeth's shocking alliance is revealed
View page
Watch online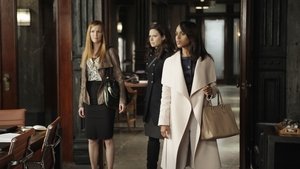 T
he White House is in the middle of its biggest scandal to date and Cyrus is in the eye of the storm. Meanwhile, someone close to Olivia betrays her and the team.
View page
Watch online
W
ith Olivia's name out there as the President's mistress, both the White House and Pope & Associates face their biggest scandal to date, and a surprise allegiance is formed in order to get things handled. Meanwhile, Olivia's father, Rowan, will stop at nothing to carry out his orders and no one, including Olivia, can stand in his way.
View page
Watch online
Scandal is an American political thriller television series starring Kerry Washington. Created by Shonda Rhimes, it debuted on ABC on April 5, 2012. Kerry Washington's character, Olivia Pope, is partially based on former George Bush administration press aide Judy Smith, who serves as a co-executive producer. The show takes place in Washington, D.C. and focuses on Olivia Pope's crisis management firm, Pope & Associates, and its staff, as well as staff at the White House.
Related articles